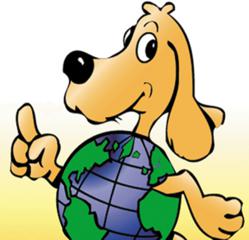 Environmental Protection Agency has endorsed window films for providing cost-effective energy savings
Bethesda, Md (PRWEB) February 27, 2013
Environmental superhero Earth Dog® today welcomed Premier Window Films™ as its new sponsor, forming a partnership to save energy and fight climate change, helping create a cleaner planet for future generations.
Premier Window Films™ is a good fit for Earth Dog®: Windows are a major cause of energy loss, both in winter and summer, and the Environmental Protection Agency has endorsed window films for providing cost-effective energy savings while shrinking the carbon footprint.
Premier Window Films™ provides a retrofit option for homeowners and facility managers giving standard glass the performance of low emissivity windows, at a cost savings of up to 80 percent over replacement low e windows. Premier Window Films Offers Silver AG 50 Low E window film transforms standard glass into high-performance windows, reducing energy consumption year-round, lowering costs associated with heating and cooling, and improving a building's carbon footprint.
Buildings produce 39 percent of global greenhouse gas emissions in the United States. Peer-reviewed analyses show that the carbon footprint of Premier Window Films Offers films is much lower than the carbon footprint of new windows. The carbon footprint of standard window types – including aluminum, wood, PVC and curtain wall glazing – is at least 250 times greater than the carbon footprint of Premier Window Films™ Offers new low emissivity window film.
President Barack Obama has made reducing carbon emissions a priority for his second term: "We will respond to the threat of climate change, knowing that the failure to do so would betray our children and future generations," Obama said in his second inaugural address.
In the spirit of this renewed commitment to fight climate change and the new partnership with Premier Window Films, Earth Dog is preparing to release a new book, Earth Dog's Guide to Saving Money and Preventing Climate Change.
The message is timely, given that last year was replete with unusual and extreme U.S. weather events that raised questions about climate change: an historic Midwestern drought, massive East Coast storms like Sandy, brutal heat waves, and widespread wildfires in Western states.
With the nation poised to make advancements on the climate change issue, environmental superhero Earth Dog is emerging as a valuable educational tool to help with the fight. The Earth Dog Story e-book is featured on Apple iTunes and Amazon Kindle. Young readers are turning to e-books in record numbers, and e-book readership now surpasses that of traditional books, according to reports.
Environmental superhero Earth Dog educates young people around the world about environmental issues affecting their planet. He teaches problem-solving skills through understanding and cooperation to students for whom the environment is a top concern.
In addition, Earth Dog has spawned a new line of promotional products available on the new Earth Dog online store at http://www.zazzle.com/earthdogstory/gifts.
The Earth Dog Story was first published as a storybook in 1992, then in 1996 in cooperation with the U.S. Department of Energy as a part of its Environmental Out Reach Program with Weekly Reader. Now, the popular children's environmental superhero is making his comeback in app and e-book format with auto-narration to appeal to children of all ages. Earth Dog® became available as an app in iTunes and as an e-book, titled The Earth Dog Story, just in time for Earth Day 2012.
For more information, readers should visit the new Earth Dog website at Earthdog.org or The Earth Dog Story at Earthdogstory.com.
###