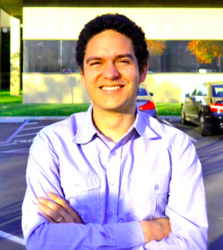 The turnover in this industry is insane, we urgently need to shift and start thinking differently in how we manage people at Call Centers
San Francisco, CA (PRWEB) February 27, 2013
Mr. Giraldo will address a global audience focusing on Gamification in the Contact Center. "The turnover in this industry is insane, we urgently need to shift and start thinking differently in how we manage people at Call Centers," Oscar says. From mile accumulation, to grocery shopping, to the number of twitter followers, game dynamics have become more present than we realize in our everyday lives. Gamification is all about psychology and driving people's behaviour. Oscar will address these key elements and share best practices on how to use these techniques in the Call Center environment to resolve the most common problems in the industry.
PlayVox was founded in 2011, in Sunnyvale, California and is a HR software company for Contact Centers. It's mission is to make Contact Centers more meritocratic places to work through the application of Game Dynamics and Social Psychology techniques in order to optimize the selection process, initiation, training and recognition activities and incentives in the industry.
The 4th GCF event, developed by IMT, promotes global growth, competitiveness and professionalization of the contact center industry. In 2012, more than 1,800 contact center professionals and thought leaders from over 22 countries gathered. The 2013 conference will focus on Customer Engagement – People, Connection and Technology. Past companies represented at the Global Contact Forum events have included major industry names like Amazon, Google, Avaya, PCCW, Aspect, Altitude, Autonomy, British Telecom, Infosys and Verizon.