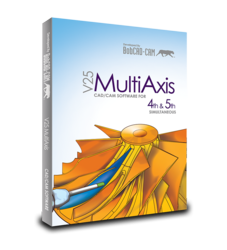 Clearwater, Florida (PRWEB) February 27, 2013
This May BobCAD-CAM, Inc. will head to West Springfield, Massachusetts for EASTEC, the Eastern States Exposition. The event, which is produced by the Society of Manufacturing Engineers, is a large gathering for manufacturers that want to improve their manufacturing technologies and systems, as well as connect with other businesses in the manufacturing industry.
The cnc software company will have an information booth set up to talk to exhibit attendees about the importance of using powerful cad cam software to improve workflow for their businesses. A team of demo technicians will be present to answer any cnc machining software questions and give software demonstrations of V25, the newest version of CAD/CAM technology for CNC machining and part programming. Demonstrations will include highlights of the following features:

2, 3, 4 and NEW 5 Axis Milling
CNC Turning – Artistic CAD/CAM
Part Nesting & Sheet Optimizing
CNC Routing, WaterJet, Laser and Burning
BobCAD team members will be present to help business owners choose the perfect cad-cam system to keep their machine shops competitive. The affordable, powerful, and up-to-date machining technology offered by BobCAD will help businesses of all size cut costs and increase efficiency so they can focus on boosting productivity and innovation.
BobCAD-CAM will be at the event all May 14-16, located at booth #5349. Stop by the booth any time during the expo, or visit bobcad.com today, to learn more about how BobCAD can help your shop make new investments, grow business, gain clients, and save money.