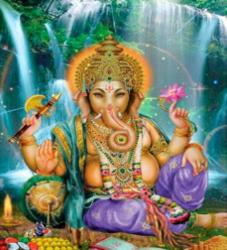 Colebrook, NH (PRWEB) February 27, 2013
Kheops International, the world renowned importer and supplier of wholesale metaphysical, new age and spiritual products, will be exhibiting at this year's ASDLV Expo Show. This semiannual event focuses on buyers and sellers in the wholesale trade. Wholesale distributors, independent retailers and manufacturers will assemble at the Las Vegas Convention Center from March 17th – 20th, 2013 for this massive trade show exhibit.
As a premier importer and supplier of wholesale metaphysical, new age and spiritual products, Kheops International is committed to finding affordable, quality products that touch the soul, soothe the heart and comfort the mind. Retailers, both big and small, are invited to view Kheops exotic line of products at the ASDLV Expo, Booth SL-1636, from March 17th through March 20th, 2013. Preview Kheops extensive line at http://www.kheopsinternational.com.
In 2013, Kheops International added more than 350 new products to their all-encompassing line. Many of these new items have exclusive designs. During the expo, Kheops will be showcasing their new line of customized rayon tapestries and wall hangings which feature an array of exotic Hindu Gods. Included in the tapestry lineup is Ganesha, one of the most recognizable deities in the world.
Kheops will also be exhibiting their spectacular line of dream catchers. Buyers will be able to view best sellers like the "Iridescent Beaded" and "No Tear" dream catchers, as well as, the new multi-web "Leather Rainbow" dream catcher. To learn more about these ancient spiritual tools visit Kheops at the ASDLV, Booth SL-1636.
As a metaphysical wholesaler with more than 20 years experience Kheops International really knows the business and offers services and supplies to a wide variety of markets, including: metaphysical, new age, smoke shops, Buddhism, Wiccan and Pagan, general gifts, garden centers and more.
Kheops also has a team of caring and knowledgeable sales representatives who are always on hand to offer tips and suggestions. Their expertise comes from hands-on experience, and from being in the metaphysical business for so long. Visit http://www.kheopsinternational.com/kheopsint/SALESREP.html to find an area representative.
Buyers interested in scheduling appointments with Kheops International for the ASDLV Expo, March 17th through March 20th, 2013, should contact Kamil Hakem at 800-215-8705.
About KheopsInternational.com:
Kheops International prides itself on being one of the best wholesale suppliers of quality metaphysical products. They search the globe to bring meaningful, gifts to your store. Kheops makes it a priority to steadily increase its supply of products that have been manufactured using environmentally-sound methods. Kheops purchasing agents work diligently with suppliers to improve product quality, maintain competitive pricing and to ensure that the manufacturing processes are safe. These benevolent efforts help to ensure a positive energy in all of their meaningful gifts.