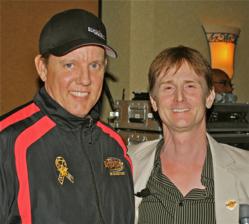 This is the largest film production competition prize I know of! And no, the challenge is not just for 'religious filmmakers.'
Burbank, CA (PRWEB) February 26, 2013
Now entering its 11th year, the 168 Film Project Speed Filmmaking Competition (168) is pleased to announce the ECHOLIGHT Award; a feature film budget of up to $1,000,000 for the producer of the Best Short Film of 2013. The entry deadline is May 11 for the Atonement-themed competition. For info see http://www.168film.com.
The winning filmmaker will enter into a relationship with partners ECHOLIGHT Studios and 168 Media, LLC to create a God-honoring film with a distribution plan. See FAQ Here.
The $1 Million Award from 168 Presenting Sponsor ECHOLIGHT Studios is part of a seven figure commitment to the next generation of faith-based filmmakers.
ECHOLIGHT recently awarded $250K at the San Antonio Christian Film Festival. The prize was won by the 168 Best Film of 2011, "Useless" by Dennis and Olivia Bentivengo and writer/director Brandon Adams. The runner-up, "Static," produced by Brandon Carmichael, Alan Tregoning and Jason Walter Vaile with Best Actress, Morgan Alana Taylor, was also made specifically for the 168 Film Project in 2012.
"I am very excited to see "168" filmmakers lauded by these awards! This is a great leap for the producers of the short films in our contest and it proves the effectiveness of our model," said 168 Founder and Director John David Ware. "Many of our producers and directors are currently moving up to making feature-length films, and this is a great encouragement for them to continue to excel."
Ware continued, "This is the largest film production competition prize I know of! And no, the challenge is not just for 'religious filmmakers.' Secular artists brave enough to try this, will work from the best-selling book of all time. It's one of the hardest challenges you will ever face, and some things you can't learn any other way."
The partnership with ECHOLIGHT began when 168 founder John David Ware and ECHOLIGHT principals, Bobby Downes and Christopher Morrow collaborated on the film industry panel discussion at the Faith 'N' Film Summit at the National Association of Broadcasters 90,000 attendee show in 2012.
ECHOLIGHT President Bobby Downes said, "These awards build on ECHOLIGHT's commitment to not only distribute quality faith and family films but to encourage excellence among the coming generation of filmmakers."
According to Morrow, Chief ECHOLIGHT Global Strategist, "It's an honor to partner with 168, especially because of our mutual goal to illuminate the Word of God through film."
The 168 contest is a worldwide incubator for artists focused on the media. 168 provides a proving ground for filmmakers, writers, actors and all who are interested in creating stories for popular culture. 168 includes writing and filmmaking competitions, training and exhibition.
Filmmakers are challenged to communicate the message of a randomly-selected scripture onscreen, with just 168 hours for production and post. The 168 library has grown to nearly 600 Bible-inspired short films in the first 10 years.
Entry fees ($198-348 per team) include free tickets, a possible L.A. screening and a chance at over $1 Million in cash and prizes. "Best" Awards are given in over 20 categories including Best Actor/Actress.
Up to 500 films are expected to come from locations worldwide.
According to Ware, "168 asks deep questions. Filmmakers, writers and audiences alike explore the Word of God from the Bible. That's one of the reasons directors like Jim McKinney ("The Party," with Maggie Elizabeth Jones, 2010) come back after awhile. The $1 Million might have something to do with that too! But, whether subtle, or bold in message, '168' stories change lives! These short films help to redefine films of faith in terms of quality and inspirational message."
Up-and-comers include Theo Love, whose feature documentary about the recent East Texas church burnings "Little Hope was Arson" is soon to come out. Another Texas story is on the way from writer/director Andrew Librizzi called "Beyond the Farthest Star." On the other side of the camera, Jenn Gotzon has recently starred in 5 films and Josh Murray just starred in "Killing Lincoln," from National Geographic.
Filmmakers get 10-days for writing and pre-production and then exactly 168 hours to shoot and edit a 10-minute film. Entrants are responsible for all arrangements regarding their team and budget.
An all-star jury led by veterans in the film industry screens the finalists. Past jury member David McFadzean, (Executive producer/Co-Creator of "Home Improvement" and Executive producer of "What Women Want") said, "In the time limit they've been given, the production values are very impressive, everything from the editing to the set design, all of it."
###