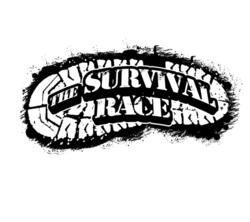 Jackson, New Jersey (PRWEB) February 27, 2013
The Survival Race, originally a family-focused, 5K obstacle course & mud run, has announced a new partnership with the Six Flags Great Adventure theme park in New Jersey, the largest Six Flags park in the United States. With this partnership, it will be the exclusive obstacle race of what has become one of the largest and most successful theme parks in the world.
An obstacle race event will be held at 1 Six Flags Boulevard in Jackson, New Jersey, conveniently located between New York City and Philadelphia, on June 15, 2013. People are raving about the chance to take part in this epic adventure-packed obstacle race and then have the opportunity to spend the rest of the day at their favorite theme park. Every race ticket purchase includes a one-day admission ticket to the awesome Six Flags Great Adventure or the adjacent Hurricane Harbor water park.
Partnerships with family and action oriented brands have fostered the organization's policy of providing a mainstream medium for the general public to gather and experience the outdoors while having fun. The Survival Race is designed to get families to become more active and have fun. Individuals, families, and groups from all walks of life can now participate in a large scale, community focused event.
With the upcoming event, The Survival Race will be seen by thousands of visitors to Six Flags Great Adventure and their vast number of season pass holders.
Survival Race co-owner, James Villepigue says, "This collaboration between the Survival Race and Six Flags is a great opportunity to bring the sport of obstacle races to one of the finest family based theme parks in the country. Working directly with Six Flags and becoming a featured park event is a dream team combination!"
The Survival Race comprises a series of obstacles throughout 3.125 mile long race courses. Participation is encouraged for family members, and anyone between the ages of nine and 99, to reach their ultimate goal. To learn more about the Six Flags partnership and more on the program and participating, visit http://thesurvivalrace.com/.