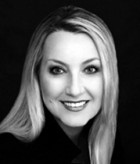 Santa Ynez Valley, CA (PRWEB) February 28, 2013
Leslie Hauck Lunsman, a prominent real estate agent in the California market, has joined the prestigious Haute Living Real Estate Network. This exclusive circle of leading real estate agents is invited to bring opulent estates and luxury properties to Haute Living readers. Haute Living Magazine will feature Leslie as an exclusive Haute Living Real Estate professional.
About Haute Living Real Estate Network
Haute Living Real Estate Network specializes in selecting top real estate professionals, creating the most prominent directory for exclusive listings. The network website is an online destination for all things real estate-related and features daily blog posts providing up-to-date news on affluent markets and real estate developments. Access all of this information and more by visiting http://www.hauteliving.com/hlrn.
About Leslie Hauck Lunsman
Leslie Hauck Lunsman established her success in the luxury real estate market early on. Her first transaction resulted in the listing and sale of an estate property for over $5 million. Recognized as one of the top real estate agents in the region she was invited to join with an exclusive group of other top agents to be a part of Surterre Properties®. Surterre soon skyrocketed to the top of the marketplace. Leslie serves a select level of clientele, both buyers and sellers. She specializes in the marketing and acquisition of extraordinary estates and land of significance. She works primarily in the most coveted enclaves in the coastal regions of Southern and Central California. Her extraordinary properties appear in prestigious periodicals regularly, both in print and online.
To Learn More: Visit Leslie Hauck Lunsman's Haute Living Real Estate Profile