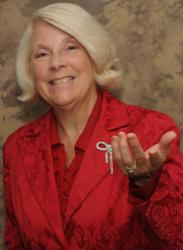 Daytona Beach, FL (PRWEB) February 28, 2013
Dr. Elizabeth Rush Kruger, owner of Strategic Power, explains two ways Harley profits from its top market strategy. Her tip sheet describes the steps any entrepreneur can take to profit from strategic planning.
Over thirty years ago, Willie G. Davidson and other investors saved Harley-Davidson from bankruptcy. They decided to use a top market strategy and Harley became highly profitable. A top market strategy delights top customers and discourages less profitable customers.
For example, Harley's top customers delight in "freedom from the cage." They escape the restrictions of a car by customizing their motorcycles. In response, Harley offers accessories so top customers can customize their "bikes."
The second example refers to the image of bikers in "Hell's Angels." This movie glorifies gangs of rebel bikers. Top customers detest those who imitate rebel bikers. This is why monitors of Harley Owner Group (HOG) events discourage rebellious behavior. Instead, top customers celebrate the "Harley" lifestyle by purchasing branded merchandise.
These examples describe two top market strategies Harley uses to sparks profit. Any business can profit from this business strategy. Dr. Kruger issues the following tip sheet for entrepreneurs. These are the four steps for profiting from a top market strategy:
1. Use market segmentation to identify the top customers. Segment the market into the most and least profitable customers of the business.
2. Delight top customers with products and services. Offer this market segment exactly what they want to solve a problem and delight them.
3. Discourage less profitable customers by NOT offering what they want. Encourage bottom customers to switch to a competitor that can better serve them.
4. Attract highly profitable new customers. Identify prospects like your top customers and convert them into highly profitable new customers.
In summary, entrepreneurs can use this tip sheet to spark profits in their business. When these tips are used for strategic planning, their business will become highly profitable.
More tips are issued each week on Dr. Kruger's blog, strategicpower.biz. An entrepreneur learns to use a top market strategy and focus on top customers. Entrepreneurs can develop a marketing plan for twelve aspects of marketing strategy. Entrepreneurs profit by using their top market strategies in their own business.
Recently Business Expert Press published "Top Market Strategy: Applying the 80/20 Rule." Graduate marketing classes around the world are adopting this book to supplement their textbooks. Barry Silverstein, ForeWord Reviews, praises her college supplement as a "profit-generating tool."
Entrepreneurs eagerly await Dr. Kruger's upcoming book, Aesop's Rules: Profit from Timeless Marketing Wisdom. The wisdom in Aesop's fables resonates over the ages with timeless truth. Dr. Elizabeth Kruger inspires business owners and managers to profit from these parables. Excerpts from this book are published on her new blog, strategicpower.biz
Strategic Power has an A+ rating with the Better Business Bureau. Dr. Kruger's coaching, writing, and speaking are sparking profits around the world. She will gladly customize guest blogs, speeches, and articles for specific purposes. Dr. Kruger has been a guest on 11 syndicated radio shows. Please contact Dr. Kruger directly for media interviews, speeches, and articles.