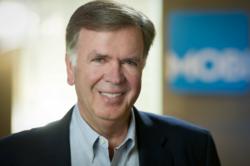 It's a true privilege to serve as chairman, and my goal is simple: to help our member companies grow their businesses.
Atlanta, GA (PRWEB) February 27, 2013
Mobile Labs, LLC, a leader in automated, cross-platform mobile application testing, today announced that CEO and President Don Addington has been appointed chairman of the Technology Association of Georgia (TAG) board of directors.
With over 16,000 members, representing 1,700 tech and tech-enabled companies, TAG's mission is to expand Georgia's high-tech industry through initiatives focused on public policy, capital, education and charitable giving; while also bringing the technology community together through events, initiative programs and networking opportunities. In addition, the association helps members connect with prospective customers, and serves as a liaison with Chambers of Commerce statewide and beyond to attract new businesses and employees.
Addington has been a TAG board member since 2005, serving most recently as vice chairman and treasurer prior to this new appointment.
"Having Don Addington serve as our chairman is a huge win for TAG. He is a proven leader, a visionary in the software industry and extremely dedicated to our technology community," said Tino Mantella, TAG CEO and President. "Throughout more than 12 years of actively supporting this organization, Don has been a tireless advocate for Georgia's tech economy. Each and every member will benefit from his continued leadership."
"Georgia has a long history of producing technologies that have had global impact. Our industry continues to expand and innovate, particularly in the mobile technology sector, so it is an exciting time to be collaborating with the TAG board, staff and membership," said Mr. Addington. "It's a true privilege to serve as chairman, and my goal is simple: to help our member companies grow their businesses. Their success drives job growth in the State, provides exciting career opportunities for our graduates, attracts talent and investment capital, and forms the foundation for continued contribution to the world technology stage."
The association's membership includes thought leaders and industry visionaries from a wide range of technology companies as well as Fortune 500 executives, investors, service providers, entrepreneurs and government and civic leaders. TAG membership provides access to specialized groups that focus on all manner of industries as well as 31 specialized societies, which encompass more than a dozen disciplines, from conducting business internationally to raising capital, from outsourcing to project management, technology in entertainment to offshore development solutions.
TAG was launched in January 1999 with the merger of three of the state's largest technology organizations: the Southeastern Software Association, the Business and Technology Alliance and Women in Technology. At its launch, TAG became one of the largest technology organizations in the country.
About Technology Association of Georgia
The Technology Association of Georgia (TAG) is a leading technology industry association dedicated to the promotion and economic advancement of the state's technology industry. TAG provides leadership in driving initiatives in the areas of policy, capital, education and giving, and also brings the technology community together through events, initiative programs and networking opportunities. TAG serves as an umbrella organization for 31 affinity groups, or societies, including Women in Technology (WIT). Additionally, TAG's charitable arm, the TAG Education Collaborative, is focused on helping science, technology, engineering and math (STEM) education initiatives thrive. For more information visit the TAG website at http://www.tagonline.org or TAG's community website at http://www.TAGthink.com. To learn more about TAG societies, visit http://www.tagonline.org/societies.php.
About Mobile Labs
Mobile Labs is a leading provider of end-to-end mobile application testing solutions for the enterprise. Architected to tightly integrate with the industry's leading automated testing platform, Mobile Labs Trust™ is an automated, cross-platform solution that performs comprehensive testing of enterprise mobile apps. Mobile Labs Trust helps ensure application quality across multiple mobile platforms and enables enterprises to deploy fully tested, high quality mobile applications faster. Mobile Labs deviceConnec t™, an internal device cloud, delivers comprehensive management capabilities for mobile devices in corporate test labs. The patent-pending technology is internal to a company's worldwide infrastructure, providing highly secure access to and management of the entire inventory of test devices across major mobile platforms. For more information, please visit http://www.mobilelabsinc.com.
###