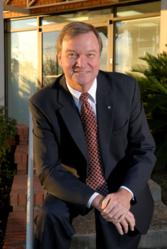 This is an excellent overview, and is written so that it is understandable and clear.
Nanette Mathey-Schimpf, APR,CPRC -
Moore Consulting Group
Pensacola, Florida (PRWEB) February 27, 2013
Landrum Human Resource Companies announced today the release of their Health Care Reform book, "The Busy Business Owner's Guide to Health Care Reform: What You Need to Know". Released earlier this year as an e-book available for Kindle, the book is now available in paperback on Amazon.com.
"It is our intent to provide a high-level overview of health care reform with the pertinent details boiled down to the essential facts," said Landrum Vice President and book author, Ted Kirchharr. "In layman's terms, we will tell you what you need to know in order to assist you in drafting your health care reform to-do list."
Focusing on the Affordable Care Act (ACA), the publication outlines the key provisions of the law as well as what the reforms were intended to do. More importantly, the book provides very specific information on the law as it relates to organizations with less than 1,000 employees.
"We think we have a distinct set of experiences to help employers and their employees through this ACA maze," said Kirchharr.
Landrum Human Resource Companies has been providing HR advice and outsourcing services for over 600 employers and 10,000 employees in 32 states for 40+ years.
"This book will not only offer insight into the issues facing employers but will also help address the concerns employees will likely have," Kirchharr stated.
"The Busy Business Owner's Guide to Health Care Reform: What You Need to Know" is available for Kindle http://tinyurl.com/asdry84 and in paperback on Amazon.com.
About the Author, Ted Kirchharr
As Vice President and Chief Operating Officer of Landrum Professional Employer Services, Inc. and Landrum Consulting Inc., Ted is responsible for Landrum's strategic planning, benefits administration, risk management, human resources and marketing. He has helped hundreds of organizations pursue strategic planning, institute quality management, hone organizational development, instill leadership training and improve employee engagement. He has authored or co-authored a number of professional publications and edited and contributed to the eBook Employee Development: Big Company Results on a Small Business Budget; currently listed as a Human Resources and Personnel Management Kindle bestseller. Ted is regularly invited to speak at community and national organizations on the subject of healthcare reform. To request Ted to speak at your organization, please contact Joni Humphreys : JHumphreys(at)landrumcompanies(dot)com
About Landrum
Founded in 1970 and headquartered in Pensacola, Fla., Landrum provides staffing, benefits, payroll, training and HR services to over 11,000 worksite employees in 32 states. Landrum gives business owners and employers the ability to focus on growing their businesses while knowing their employment and human resources needs are protected. For more information about Landrum, please visit our website at LandrumHR.com or subscribe to our blog at LandrumHRBlog.com.