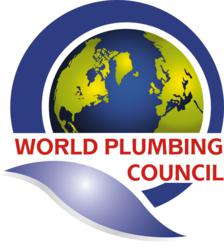 The Plumber Protects the Health of the Nation.
Indianapolis, IN (PRWEB) February 28, 2013
World Plumbing Day - March 11, 2013
Carter's My Plumber is promoting World Plumbing Day 2013. Carter's My Plumber is located in Greenwood, Indiana, and is owned by Jamie & Lisa Carter. Carter's My Plumber is a member of the World Plumbing Council. In order to become a License Plumber it takes 7600 OJT (on-the- job) Training Hours and 560 classroom hours. There is a 4-year Apprenticeship training, along with a State practical and written test for licensure.
World Plumbing Day is an international event held on March 11 every year and it is recognized by the World Health Organization. Initiated by the World Plumbing Council and supported enthusiastically by the Plumbing, Heating, Cooling Contractors of America, we celebrate the important role plumbing plays in the health and safety of modern society. History shows that great leaps in humankind's advancement — both physically and socially — have been tied to advances in plumbing technology.
The safety and abundance of drinking water is, of course, a concern for most people all over the world, but what is not often emphasized is the work the plumbing industry contributes every day to alleviate these concerns. We would like you to help in bringing a better understanding of the largely misunderstood role plumber's play in keeping everyone safe and healthy each and every day.
Carter's My Plumber is participating in World Plumbing Day activities, which include:

Presentations about safe water & sanitation at local Schools.
Get a FREE Healthy Home Plumbing Service Package for the Month of March.
Water Heater Drain & Flush for Sediment Removal
Water Test Analysis for Clean, Safe Water
Luncheon BBQ to honor Plumbers.
Promoting the value of Plumbing via http://www.cartersmyplumber.com and social media.
The Carter's were in Haiti this past summer on a mission trip to install a plumbing system in a village orphanage.
Carter's My Plumber is a local, family-owned, 3rd generation plumbing business located in Greenwood, Indiana, providing plumbing service to the Indianapolis, Greenwood, Whiteland, Franklin, Bargersville, Trafalgar, Mooresville, Wannamaker, Beech Grove and Southport areas. Carter's My Plumber has a special menu of services designed to meet the needs of every homeowner to provide a complete solution to their home's plumbing system. With over 30 years of plumbing experience, their trained plumbers meet the plumbing need of every residential and light commercial need. Carter's recently received this amazing Angie's List review: http://bit.ly/13MlQbd