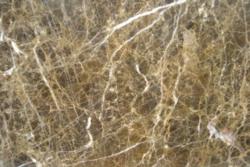 "When nature meets fashion, you get New York Stone." - Erez Shacham
New York, NY (PRWEB) February 28, 2013
This past month, Grand Central Terminal, (known more commonly as Grand Central Station) celebrated its centennial anniversary. The $80 million dollar terminal's first train departed on Feb 2, 1913. To celebrate this milestone, the terminal is hosting "Grand by Design: A Centennial Celebration of Grand Central Terminal" in Vanderbilt Hall, its main concourse, until March 15th.
This centers around both live and recorded station tours. The live tours have been so popular that they were completely sold out on Presidents' Day. There will be other events such as a poetry night featuring odes to the Beaux-Arts beaut and an art installation by Nick Cave.
Grand Central Terminal is a pinnacle of New York City's architectural work. It is filled with rooms composed of and decorated with natural stones. The iconic statue of Mercury, Minerva and Hercules that is placed above the main entrance is fabricated from limestone. The floors are made from Tennessee pink marble. The four sided brass Tiffany clock with an opal faces lies in its center. Docent Cliff Cohen describes it as "A symbol of the city."
Another location centered in Midtown Manhattan that is filled with a large variety of ornate marble and natural stones is New York Stone. Any architect seeking to design the next Grand Central Terminal will have a great selection to choose from. "When nature meets fashion, you get New York Stone," says company owner Erez Shacham.
New York Stone is one of the East Coast's largest wholesaler of imported stone and marble. Our Jersey City warehouse has a 125,000 sq ft showroom where customers can browse through the extensive collection of marble slabs. If that is not sufficient, there are also warehouses in Connecticut and Florida. It is perfect for any interior designers, developers, architects, fabricators and artists.
Their natural stone catalog has made it possible for high quality clients to special order the stone slabs to perfectly fit their needs. Their marble slabs can be fabricated to shape into the finest interior designs for any business. Like the marble used in the famous Grand Central Station, New York Stone's marble has been used in its own share of high profile buildings, such as restaurants, hotels, brownstones and penthouses alike.