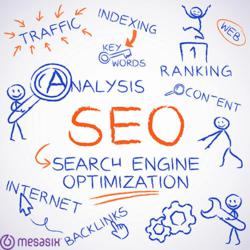 We need to stop focusing on "gaming" the system and start focusing on producing actual informative content.
Dallas, Texas (PRWEB) February 27, 2013
For years now the focus on a website's success has been placed on search engine optimization (SEO) and link building. The future of search engine rankings for sites that do not transition to content marketing strategies will be nonexistent as major search engines make a move to provide search returns that are content rich.
As Google Panda and Penguin made clear last year, buying links, excessive SEO and bad links are not only being phased out; they are dangerous to the health of a website's search engine placement. More than 700,000 sites were blacklisted by Google in 2012 until bad or "spammy" links were all removed and the cleaned up sites resubmitted for consideration. Webmasters and business owners cannot afford to have their sites removed from the most powerful search engines due to improper marketing tactics.
As an authority on the topic of search engine optimization, Search Engine Watch recently outlined their reasoning behind the content marketing vs. link building debate in their article here.
Content marketing is where the future of website success lies. In an effort to return higher quality searches for users, search engine algorithms are being designed to focus on rich content that engages others rather than focusing on content that is designed to trigger search terms and attract random links with no relevance.
What separates SEO content from today's content marketing strategies?
A question that is sure to plague many as the concept takes more effect. Users are looking for useful information from sources they can trust. Content marketing focuses on providing the user base with content that is engaging, useful and inspires trust in the brand being promoted. Along with the rich content that either solves problems or is useful to users are shares, links and other metrics which combined will affect a website's search engine placement.
At one time good SEO meant metadata, keyword placement and as many links as possible embedded in your web content. Today that same SEO is search engine ranking suicide. Content marketing must move the focus to the actual message being delivered to the users. The message must be clear and concise with keywords appearing naturally rather than being forced into the passages. Links associated with the site must lead to relevant content, and inbound links must be natural social shares rather than purchased links that are meaningless to the content.
Where does this leave Businesses?
Essentially the new algorithms being developed for search engine ranking mean businesses must take notice and provide the content rich sites they are designed to find. Content marketing strategies must be developed and implemented which will not only be effective, but engaging and encourage user shares across social media platforms. Business goals must be clearly defined and the content marketing strategy designed to accomplish those goals while delivering a rich user experience that will encourage conversions.
Simply put, businesses must take action or watch their rankings slide down the pages of search engine returns into nonexistence. Bad links and a lack of rich, engaging content will ruin a website's reputation with the search engines. Businesses need to respond to this call to action and make the move to content marketing for the future health of both brand identities and websites.
Mesasix is a performance-driven online marketing agency headquartered in Dallas, Texas. The agency prides itself in offering a complete experience including online advertising, offline advertising, corporate identity, website development, iOS/Android application development and business strategy. In short, there is nothing they cannot do. Mesasix is currently not actively looking for new clients and works solely based off of referrals. If you are interested in their services please contact them through hello(at)mesasix(dot)com