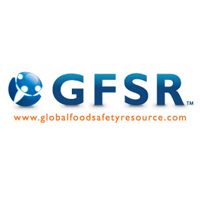 "We're pleased to take our communications and branding to the next level for our site visitors, which come from over 150 countries," notes Brillinger. "We value our relationships with all of our stakeholders."
Newmarket, Ontario (PRWEB) February 27, 2013
Global Food Safety Resource Inc. (GFSR), of Newmarket, Ontario, is pleased to announce it has revised its website, which has been delivering trusted food safety information to food businesses operating in global markets for the past three years.
"We have a great following from all over the globe," says GFSR President Tina Brillinger. "Our learnings from their feedback determined what content we should be providing to help businesses improve their food safety management systems. As GFSR has evolved it became time to rebrand and redesign our website. It now better reflects our mission and improves user experience through smoother navigation," Brillinger explains.
The most notable addition to GFSR's revised food safety information website is a shopping cart function, which will launch in March, and which visitors can use to shop online for products and services, including books, manuals, training videos, training webinars, protective equipment, and more.
Other features include:

Articles by recognized experts and industry advisors
"Learning Lounge" on how to comply with the latest regulations and standards
Latest international food safety information and news through RSS feeds
Links to valuable resources, be they government, associations or service providers
Blog – Food Safety in a Global Village, with insight by global leaders
Food safety events calendar and webinars
Archived issues of GFSR's month newsletter "Eye on Food Safety" featuring:
international articles covering relevant and timely food safety issues or case stories
regulatory updates, news, announcements and an Ask the Expert feature
"We're pleased to take our communications and branding to the next level for our site visitors, which come from over 150 countries," notes Brillinger. "We value our relationships with all of our stakeholders."
Part of GFSR's success relates to the industry partnerships and networks it has built. An example is the Strategy Institute, which is based in Toronto and New York, and which works as an independent, research-based organization that monitors and communicates changes and trends in business and business strategy.
"Over the past couple of years, it has been a pleasure working with the GFSR team," says Ayushman Banerjee, Strategy Institute Marketing Manager. "Our partnership has helped build awareness and generate participation for our Food Safety and Regulatory programs."
GFSR was launched in 2010, and is now in its third year providing food, beverage, and other manufacturers with leading food safety information and services on a variety of fronts: technology, trends, regulations, risks, case stories, webinars, and many other things. "Our mission is to ensure a safer food supply by delivering practical and timely food safety information that provides actionable insight and solutions to food producers, retailers, and other businesses operating within food supply chains," says Brillinger.
About GFSR:
Global Food Safety Resource (GFSR) is an online information hub based in Newmarket, Ontario, delivering trusted solutions and expertise to food businesses involved in global supply chains. GFSR promotes best practices in food safety across all sectors of the food industry from farm to fork. Our mission is to ensure a safer food supply. Please join us by visiting and subscribing to http://www.globalfoodsafetyresource.com
Contact:
Jaan Koel
Editorial Director
editor(at)globalfoodsafetyresource(dot)com
1-888-437-7395 ext 108