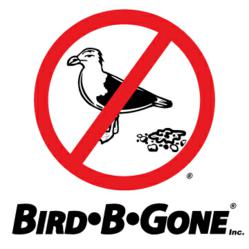 We are really excited to have Jasmine join our team. As we continue to grow our staff, we are always on the lookout for the next family member to help us succeed.
IRVINE, Calif. (PRWEB) February 28, 2013
Bird-B-Gone, Inc., the world's largest manufacturer of professional grade bird deterrents, has announced the addition of Jasmine Kashani to their expanding corporate office. Kashani brings nearly a decade of marketing and public relations knowledge to the business.
Focusing on the company's social media presence and copywriting, Kashani now serves as a member of the growing marketing team for Bird-B-Gone. Her responsibilities will include but are not limited to, corporate and social communication material development, marketing project management, marketing analytics, and business expansion.
"Jasmine has considerable experience in developing and executing strategic communications plans that support product and brand activities," said Bruce Donoho, founder and owner. "Her proficiency in public relations will complement our distinguished marketing team and help us increase our brand's presence in the industry."
Kashani now serves as Marketing Specialist and brings several years of diverse communications industry experience to the position. Prior to joining Bird-B-Gone Kashani served as a freelance communications writer, focusing on the real estate and financial industries. She earned a Bachelor of Arts degree in Communications with an emphasis in Public Relations from California State University, Fullerton, and gained nearly five years of corporate marketing and public relations experience before working as an independent contractor.
About Bird-B-Gone, Inc.
Bird-B-Gone, Inc. is the world's largest manufacturer of professional grade bird deterrents. Founded in 1992, our products have helped solve pest bird problems in commercial, industrial and residential settings across the globe. Our products are manufactured in the USA ensuring they meet the highest standard of quality in the industry and allowing us to offer the longest guarantees.
At Bird-B-Gone we make it our business to stay on top of the latest advancements in the bird control industry. We incorporate new technologies with tried and true methods to develop the most effective bird deterrents available. More information is available on the company's website at: http://www.birdbgone.com .