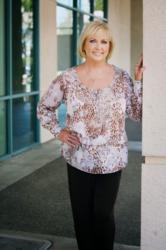 Let Your Voice Be Heard!
Yorba Linda, CA (PRWEB) February 27, 2013
Embrace Your Freedom: How to Succeed Fearlessly, written by Nancy Ferrari, has been published in the February 2013 edition of Women Entrepreneurs Magazine and is available for reading online. Nancy Ferrari's messages of empowerment over adversity are conveyed as she shares how to navigate through the obstacles in life, without fear and doubt. As Women Entrepreneurs Magazine is a community of passionate, savvy, action-oriented women in business who consciously design and build success, this magazine provides the forum to share tips and techniques for women entrepreneurs soar to success in business.
As Nancy Ferrari Media and Mentoring has also launched the Awaken the Essence Within Mastermind and Membership Community, Nancy Ferrari continues to provide supportive and inspiring resources to women, with encouragement to follow true callings in life.
The Nancy Ferrari Show also features experts guests who make a difference in life to support Nancy Ferrari's platform of sharing what's right in the world. The Nancy Ferrari Show airs weekly on W4CY Radio on The Intertainment Network. Tune in every Monday at 9:00 a.m. PT/12:00 p.m. ET on http://www.W4CY.com to be inspired!