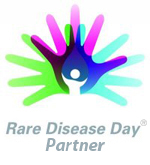 Alone we are rare. Together we are strong.
Oconomowoc, WI (PRWEB) February 28, 2013
Working with parents in raising a child with special needs requires an organization to have a broad knowledge of a variety of diagnoses, many of them are rare. This is one reason why Snappin' Ministries, a non-profit organization committed to supporting parents of children with special needs, based at Oconomowoc, Wisconsin, is pleased to serve each year as a Rare Disease Day Partner.
The International Rare Disease Day was first observed in Europe in 2008. In 2009, the European organizer, EURORDIS, invited the United States National Organization for Rare Disorders (NORD) to join them in this worldwide observance. The purpose of the Rare Disease Day is to serve as an international advocacy day to bring increased recognition of rare diseases as a global health challenge. This important awareness campaign is celebrated on the last day of each February. The fifth year of US involvement in Rare Disease Day will be marked on February 28, 2013.
In the United States, any diagnosis that affects less than 200,000 individuals is considered rare. NORD estimates that there are approximately 7,000 rare diseases impacting almost 30 million individuals. Put another way, nearly one in ten Americans has some sort of rare diagnosis. Many rare disorders are ones that may be familiar to the public such as Down Syndrome, Spina Bifida or Juvenile Arthritis. Other diseases like Angelman Syndrome, Pompe Disease and Hydranencephaly are lesser known. No matter what the diagnosis, the words of Rare Disease Day USA encourages that: "Alone we are rare. Together we are strong."
Snappin' Ministries will observe this year's event by inviting the public to share photos of "Rare" and unique loved ones on their Facebook page. They also recommend the wearing of a blue jean ribbon pin, the universal symbol for the Global Genes Project and rare disease awareness. To learn more, visit the the Rare Disease Day US website.