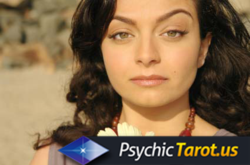 The cosmos has a plan for you, the signs are all round for those who how to read them...
Miami, FL (PRWEB) February 27, 2013
PsychicTarot.us is now offering visitors a detailed unique astrology sign forecast report for 2013. The offer is available online for $20 by an experienced reader. People who want to find out what the year has in store for them based on their astrology sign can purchase the offering and get the expert predictions online.
Reports are delivered within 24 hours and are specially prepared based on the astrological sign provided to the practitioner.
"No ordinary horoscope, this is a complete forecast for the year 2013, providing insight into what awaits you this year," said Katia Shayk, with PsychicTarot.us when asked about the reading.
The website provides a safe and secure location for metaphysical services, where the best practitioners receive more exposure based on customer feedback. Astrological services readers offerings include:

Astrology compatibility reports for lovers
Star predictions
Prosperity alignment readings
Insightful personality profiles
A recent horoscope reported at the Huffington Post revealed in general terms that 2013 is expected to be a year of change driven by revolutionary Uranus and transformational Pluto aligning in an exact 90-degree square. Adding, the last occurrence was in the mid 1960s and brought about significant changes.
It is also the year of the snake according to cultural China astrology bringing about rebuilding as well as transformation.
"Being prepared for what is to come, bringing clarity to the future, for centuries forecasting divined from the alignment of stars and planets has been shocking in its accuracy," added Ms. Shayk.
For both skeptics and believers alike, the new year is bound to be filled with surprises and the new offer is certain to prove great fun, and possibly quite revealing.
About PsychicTarot.us:
An online marketplace for the best practitioners of the metaphysical arts, astrology, psychic readers, spiritualists and more sharing their talents with the world.
To see what else is available and visit the official website: http://www.psychictarot.us
To learn more about the complete astrological report just released, click here now: http://www.psychictarot.us/horoscope/26/give-you-a-Detailed-2013-Astrology-Sign-Report