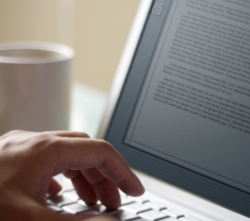 BRISBANE, Australia (PRWEB) February 27, 2013
Job Stock begins accepting pre-registrations this week for a new online freelance marketplace that will provide a much easier and intuitive interface for freelancers to connect with employers. With more than 250 categories of workers, Job Stock will allow employers to connect with workers from across the globe.
"With an endless array of talented freelance professionals actively seeking work online, it's all about meeting the customer's needs if you want to maintain a successful freelance marketplace," co-founder Paul Dunstone says. "Job Stock has been specifically designed to give both the individual looking for work and the individual looking to hire workers online the easiest to use and most effective product possible."
In recent years cloud-based outsourcing has become extremely popular providing access to a vast global workforce of which Job Stock is keen to capitalize on. Job Stock seeks to simplify the hiring process by providing an easy-to-use interface that encourages employers to post jobs and freelancers to apply for work online. For employers, posting a job is free. Freelancers can also elect to post pre-packaged freelance services for sale on the site allowing employers to purchase a freelance service from a chosen provider. Freelance services are also free to post and may be sold multiple times earning the freelancer repeat business.
When creating Job Stock, its founders worked hard to make the experience flow as seamlessly as possible between the employer and freelancer. Job Stock allows its members to pay using PayPal or a variety of credit cards. The site has also added Job Stock coupons as a reward for being a loyal member.
Job Stock uses an escrow process to ensure freelancers are paid for their contracted work. Prior to bidding on a job or accepting a freelancer for an assignment, both parties may also browse feedback posted by other users on the site to assist with their client/customer selection.
Job Stock was founded by two Australian entrepreneurs, Paul Dunstone and Manoli Archontoulis. The two noted that the internet was bustling with freelance opportunities but many weren't well-organized. Dunstone and Archontoulis sought to create a freelance site that was simple, effective, and highly marketable. The two started off with a goal to help freelancers connect with other professionals around the world in order to make a living doing what they love.
The many freelance opportunities that will be posted on the site will fall into categories including web development, graphic design, programming, search marketing, copywriting, and many more. Employers will be seeking freelancers for both part-time and full-time opportunities allowing those who are currently unemployed work opportunities, as well as those who are simply looking to make a little money on the side numerous fantastic opportunities to work with a global client base. Thanks to Job Stock's pre-packaged freelance service opportunities, freelancing entrepreneurs can also begin to build a client base that may be the beginning of a fully-fledged freelancing business.
Currently, Job Stock is encouraging users to join by providing $50 in free Job Stock coupons for those who pre-register early. To sign up, visit http://www.jobstock.com/.