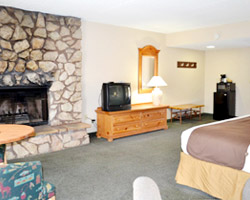 Navigation collapses to fit to screen, image sliders go from four images to one without losing any functionality, and content is re-positioned and prioritized to fit the user's needs
Payson, AZ (PRWEB) February 27, 2013
Best Western Payson Inn is proud to introduce its brand new website, http://www.bestwesternpaysoninn.com, which launched last month.
The new site offers a new technology known as responsive design, which allows users to view websites seamlessly on any device type with easier navigation and improved functionality. These adaptive layouts automatically adjust to fit any size screen or window and are optimized to provide the most relevant information based on the user's device type.
By utilizing the responsive design technology, Best Western's new website serves the visitor what they would most likely use depending on which device they have. Navigation collapses to fit to screen, image sliders go from four images to one without losing any functionality, and content is re-positioned and prioritized to fit the user's needs. Bestwesternpaysoninn.com lets customers access their reservation, find deals on rates, and get information on the local attractions on any size screen without having to resize or change the display formatting.
Best Western International has more than 4,000 hotels across 100-plus countries and territories around the world. Their new Payson website is intended to better align with the Best Western brand and provides convenient solutions and incredible service for the consumer on-the-go.
For more information on this Best Western, please visit http://www.bestwesternpaysoninn.com.
Contact:
Asha Patel, Revenue & Marketing Manager
Best Western Payson
801 N. Beeline Highway
Payson, AZ 85547
ashap(at)swhm(dot)com
(480) 924 8000 Ext. 5
###
About Best Western Payson
The Best Western Payson Inn is conveniently located just 90 miles from both Phoenix and Flagstaff, right off of Highway 87 and Forest Street. The hotel is located in the heart of the city and is within a few miles of Mazatzal Casino, Tonto Natural Bridge State Park and the Rim Country Museum. With an on-site fitness center, complimentary hot breakfast and free high-speed internet, the Best Western hotel in Payson can accommodate any traveler's needs.