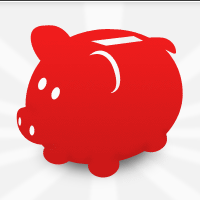 We've always like working with nonprofits but this year we're launching a new product just for nonprofits and we couldn't think of a better place to show it off then the NTEN Conference
Santa Monica, CA (PRWEB) February 28, 2013
Invested.in, a Santa Monica based Crowdfunding Software and Technology company will be sponsoring and attending the 2013 Nonprofit Technology Conference.
The 2013 Nonprofit Technology Conference is the leading event for technology vendors to connect with decision makes and nonprofit administrators and purchasers. This years event will be held April 11th-13th in Minneapolis at the Hilton.
"We've always like working with nonprofits but this year we're launching a new product just for nonprofits and we couldn't think of a better place to show it off then the NTEN Conference," says Alon Goren, Founder and CEO of Invested.in.
Anyone interested in connecting with InvestedIn will be able to visit their booth in the science fair on day one of the event or just look for Alon or Jeff. They'll be the tall guys with InvestedIn shirts walking around.