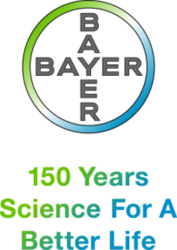 "I am honored to receive this award from Bayer CropScience because it reinforces the values of good stewardship―toward the earth and the community―that my family has practiced through the years."
Orlando, FL (PRWEB) February 27, 2013
Bayer CropScience today honored Belzoni, Miss., crop farmer and sustainability advocate Jeremy Jack, 30, as its 2013 Young Sustainable Farmer. Bayer announced the award during its 8th Annual Ag Issues Forum, which brings together agribusiness, thought leaders and key media to foster conversation and share insight into issues impacting agriculture.
The Young Farmer Sustainability Award recognizes young agricultural producers who demonstrate excellence in business and environmental sustainability. Entrants are judged on entrepreneurial initiative and new approaches to farming, environmental and other on-farm sustainability efforts, as well as economic stability. The winner is picked by a panel of judges, which this year included Jeanne Bernick, Editor at Top Producer magazine; Tom Rufty, Professor of Crop Science, North Carolina State University; Blake Vander Vorst, Senior Agronomist, Ducks Unlimited; and Adrian Percy, Vice President, Development North America, Bayer CropScience.
Jack and his family business, Silent Shade Planting Co., farm 8,500 acres in the Mississippi Delta. Silent Shade produces corn, soybean, cotton, rice and wheat, collaborating with state environmental and water quality organizations to operate a demonstration farm designed to reclaim water and reduce runoff from irrigation and storm water. The system ultimately will reduce groundwater withdrawals and increase aquatic habitat, waterfowl areas and shorebird use.
"Jeremy Jack and Silent Shade Planting represent forward-thinking farming practices that will help assure a productive, profitable future for agriculture and an adequate food supply to feed a hungry planet," said Adrian Percy, Vice President, Development North America, Bayer CropScience. "We are proud to recognize Jeremy's contributions to U.S. agriculture, and what better time than when industry thought leaders are gathered to discuss the topic of sustainable agriculture."
Silent Shade engages agronomic consultants to help protect plant health and control disease and insects. It employs the latest technology including precision tools, such as aerial imagery, auto steer and variable rate input controllers.
For more on the sustainable practices at Silent Shade:

Jack, who currently serves as President of the Mississippi Soybean Association, graduated from Mississippi State University (MSU) in 2005 with a bachelor's in Agriculture Economics, and in 2006 with a Masters of Agribusiness, focusing on Agriculture Policy. As part of his graduate work at MSU, Jeremy worked in Washington, D.C., under U.S. Sen. Thad Cochran during 2008 Farm Bill negotiations. After college, Jack returned to the family's farm rather than pursuing a career in agricultural policy. He believes the potential for Silent Shade and its sustainable practices is "unlimited."
"I am honored to receive this award from Bayer CropScience because it reinforces the values of good stewardship―toward the earth and the community―that my family has practiced through the years," Jack said. "With these values and innovative farming techniques, we can maximize profitability and support our rural community for years to come."
Jack received the 2013 award from last year's Young Sustainable Farmer, John Shepherd, and Top Producer Editor Jeanne Bernick.
For more information about the Bayer CropScience Young Farmer Sustainability Award, visit http://www.bayercropscience.us/our-commitment/sustainability-award.
Bayer CropScience Twitter Page:
http://twitter.com/bayer4cropsus
Bayer CropScience Blog:
http://connect.bayercropscience.us/
About Bayer CropScience
Bayer is a global enterprise with core competencies in the fields of health care, agriculture and high-tech materials. Bayer CropScience, the subgroup of Bayer AG responsible for the agricultural business, has annual sales of EUR 7.255 billion (2011) and is one of the world's leading innovative crop science companies in the areas of seeds, crop protection and non-agricultural pest control. The company offers an outstanding range of products including high value seeds, innovative crop protection solutions based on chemical and biological modes of action as well as an extensive service backup for modern, sustainable agriculture. In the area of non-agricultural applications, Bayer CropScience has a broad portfolio of products and services to control pests from home and garden to forestry applications. The company has a global workforce of 21,000 and is represented in more than 120 countries. This and further news is available at: http://www.press.bayercropscience.com.
##
Contact:
Bayer CropScience Media Hotline, 1-877-879-6162
USA-BCS-2013-0056
Find more information at http://www.bayercropscience.us.
Forward-Looking Statements
This release may contain forward-looking statements based on current assumptions and forecasts made by Bayer Group or subgroup management. Various known and unknown risks, uncertainties and other factors could lead to material differences between the actual future results, financial situation, development or performance of the company and the estimates given here. These factors include those discussed in Bayer's public reports, which are available on the Bayer website at bayer.com. The company assumes no liability whatsoever to update these forward-looking statements or to conform them to future events or developments.
©2013 Bayer CropScience LP, 2 T.W. Alexander Drive, Research Triangle Park, NC 27709. Always read and follow label instructions. Bayer® and the Bayer Cross® are trademarks of Bayer. For additional product information call toll-free 1-866-99-BAYER (1-866-992-2937) or visit our website at BayerCropScience.us.