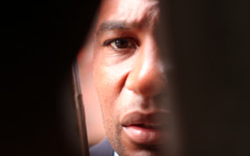 David Is Dying on tour
New York (PRWEB) February 28, 2013
SAR Productions is totally committed to delivering multi-award-winning feature film 'David Is Dying' [DID] to all four corners of the globe. It is taking advantage of all old and new forms of distribution models, including cinema, internet, exhibitions and more.
Only a few weeks ago, SAR released 'DID' on Amazon's latest internet film distribution platform; Amazon Instant Video, which is only available to American audiences.
However, within the coming months, SAR will be unleashing its all new website, where it will incorporate a video player platform where 'DID' can be streamed or downloaded from anywhere in the world.
Also, SAR will be releasing details of a few up and coming tours and screening dates in the United States of America and Europe. These screenings will include a Q & A session with writer/ director Stephen Lloyd Jackson. The tour is due to commence this summer and will include New York, Atlanta and Los Angeles, before going on to Europe.
In addition to the U.S.A. tour, SAR has plans to screen 'DID' in London this May, as part of the best of the British Urban Film Festival [BUFF] UK cinema season. Again, details will be forthcoming shortly.
'David Is Dying' is available from the following outlets:
Amazon Instant Video (U.S.A)
Amazon.com (U.S.A)
Createspace.com (U.S.A)
Amazon.co.uk (UK, Europe and Africa)