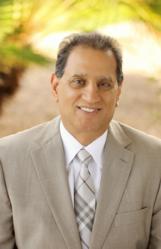 "We are seeing an improving market and expect it to continue this year and be very strong next year. We have seen several cycles in this market and know good things are ahead."
Phoenix, Arizona (PRWEB) February 27, 2013
Vermaland LLC, a land banking and land development company that currently has the largest holdings of 50-1,200 acre parcels in metro Phoenix, has seen continued improvements in the land sale market and predicts that demand will continue to be strong throughout 2013 and beyond.
Land sale data tracked by Vermaland indicates that the price per acre for raw law in the Greater Phoenix region continued to increase throughout 2012. So far in 2013, prices and land sales are also showing positive momentum, Vermaland data shows.
In addition, Arizona State University's W. P. Carey School of Business recently released a report finding the median price of a metro Phoenix home climbed nearly 34 percent in 2012. As a response to stronger demand, homebuilders and investors have also been buying undeveloped land in an effort to prepare for a market turnaround.
"We are seeing an improving market and expect it to continue this year and be very strong next year," notes Vermaland CEO Kuldip Verma, a veteran entrepreneur in Phoenix, who has more than 20 years of experience in the Arizona real estate market. "We've seen several cycles in this market and know good things are ahead."
Verma said increased homebuilding permits, shallow inventory and strong median home prices indicate that the demand for raw land will continue to be strong and portends a positive market. "We are seeing more activity than we have in quite some time," Verma said, adding raw land sales follow a similar, methodical pick-up within a year after the residential real estate sector records significant growth.
Currently, finished residential lots are seeing double their value in comparison to 2011, with most foreclosures being flushed out. Raw land activity has started, and is becoming aggressive, Verma noted. Raw land is currently selling for $.10 to the dollar, which is a much higher drop than the residential sector and much lower than purchases made by solar developers from 2009-2012. During those years, solar developers paid similar prices to what land was selling for during the peak of the market.
Vermaland prides itself on the ownership of high-quality land parcels with good road access, electricity and water, proximity to substations and flat land conditions to allow for easier building. In the height of 2007 and 2008, Vermaland supplied land to some of the nation's largest solar projects. Because of limited expansion options in most areas of Phoenix, other than the west Valley, Vermaland entities have maintained their portfolio in land west of downtown Phoenix.
"We have been doing this for long enough to know how the cycles work and the metro Phoenix market is clearly at a turning point," said Joe Dodani, a seasoned associate broker with Elite Commercial. "The reality of this will be proven a year from now, however, the market is getting back on track. I've helped several clients, find extremely low prices, and with land currently priced at $.10 to the dollar, this is a prime time to purchase, since prices are already beginning to rise."
Vermaland LLC, is a land banking, land development, land marketing company based in Phoenix. Arizona. The company was founded in 2001 as a whole sale buyer and seller of land offering land for residential, commercial, agricultural, industrial, solar and other renewable projects. For additional information on Vermaland, visit http://www.Vermaland.com.
###