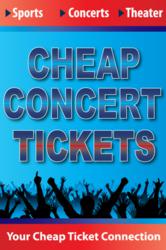 New York, NY (PRWEB) February 26, 2013
Oprah Winfrey, global media mogul and most influential woman in the world, is arriving in Calgary, Canada to share the inspirational story of her life. The event, dubbed "An Evening with Oprah Winfrey", will be held at the Saddledome on January 22, 2013 at 7p.m.
Reserve Your Tickets Now!
At "An Evening with Oprah Winfrey", Oprah wants to influence and inspire more people by sharing her personal life story as proof that no matter where you come from, you have the capacity to become a greater person by taking control of your life.
Oprah was born on January 29, 1954 to a teenage single mother and was raised in absolute rural poverty by her grandmother. She claimed that she was raped by family members beginning at age nine, and got pregnant at age fourteen. Her son died shortly after birth.
Her career in media began during her senior year in high school when she was hired for a part time job by WVOL, a local black radio station in Nashville, Tennessee. Her claim to fame came when she hosted WLS-TV's talk show AM Chicago. Within a few months of Winfrey's entry, the show blasted from last place in ratings to become Chicago's top talk show, overtaking Donahue. It was after this that The Oprah Winfrey Show was born and there has been no looking back since.
Oprah is widely known for her unique brand of talk show hosting that incorporates soul, humor and realism. Her ability to coax people to speak from their hearts and her sincere show of empathy have made her a powerful presence in the area of celebrity interviews, attracting millions of viewers worldwide. Some of her major celebrity interviews include Michael Jackson and Whitney Houston. US President Barack Obama also appeared on her show twice before he declared his candidacy for President in the 2008 elections.
Many publications have declared Oprah the most powerful, most influential woman in America, and even in the world, and nobody seems to argue with that; even the President agreed. In 2010, Winfrey joined Jesus Christ, Elvis Presley and Lady Mary Wortley Montagu as one of Life Magazine's 100 people who changed the world. From 2004 to 2011, she has always been on Time Magazine's list of most influential people and is the only person consistently appearing on the list for eight years.
About CheapConcertTickets.me:
Cheap Concert Tickets delivers tickets to sold out concerts and events worldwide when no one else can, and they do so at discounted prices. As a member of TicketNetworkDirect, they can guarantee the delivery of tickets on time for Oprah Winfrey tickets and Justin Timberlake and Jay-Z, NASCAR, NBA, NFL, and NHL. This popular ticket exchange also has cheap Lady Gaga Tickets, Jason Aldean Tickets and Barbra Streisand Tickets. With CheapConcertTickets.me customer service is a priority, for more information email support(at)cheapconcerttickets(dot)me.