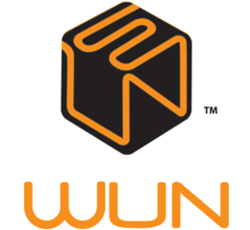 Los Angeles, CA (PRWEB) February 28, 2013
WUN Systems, Inc., the premier provider of turnkey voice and cloud-based products for workspace providers, recently announced the expansion of its VAR (Value Added Resellers) and Referral Partner programs.
"WUN invites all VAR's and business center consultants to join our Referral Program. Our current partners are enhancing their client relationships by providing a solution that reduces cost, increases efficiencies, and tools to enhance their competitive advantage," says Dale Hersowitz from WUN Systems. He continues, "WUN's Referral Programs are a great way for partners to generate stronger and longer-lasting relationships with clients while also generating a residual income stream for their own business."
WUN's Referral Program provides a value-add to current client relationships while also providing solutions for prospective clients. Referral Partners are given complete sales support including product introduction, objection handling and marketing materials. WUN Systems is known in the workspace world as the premier provider of cloud based voice and data products built specifically for the workspace as a service category (business centers). WUN currently has regional offices in Los Angeles, New York, Miami and Toronto, and services 100,000 individuals, across 1000 locations and 20 countries. WUN's VAR's can anticipate significant revenue from WUN's in-demand products and services.
WUN's VARs and consultants have the ability to add value by delivering professional services such as integrating, customizing, consulting, training and implementation of WUN's in-demand product line.
A WUN referral partner can expect significant revenue streams for each WUN product and service. Referral partner clients are guaranteed the very best in-class technology. Additional features for the referrals' client includes complete agility to expand and contract as needed, a competitive advantage to enhance performance, unmatched service to extend office walls, and increased operational efficiencies.
For more information on WUN's VAR and Referral Partner programs, please call WUN Systems at 877-986-2801.
ABOUT WUN
WUN Systems provides workspaces with data, telephone systems, VoIP, Wi-Fi, internet, security and cloud products designed specifically for executive suites in over 80 cities across North America. WUN Systems' voice and cloud-based technology products enable workspace providers to deliver enterprise-grade products and services to executive suite clients. For more information, please call WUN at 877-986-2801.