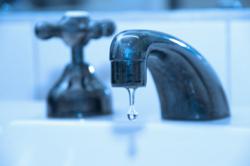 ...a total potential wastage of 24,000 liters per year...
(PRWEB) February 28, 2013
A dripping tap in any household could be wasting up to 2,000 liters per minute. With a total potential water wastage of 24,000 liters per year, these are facts that can be harsh on wallets as well as world water resources.
In a new article launched by Australian water filter company, Sureaqua, the scary facts have been unveiled in order to remind readers to be water conscious and to take all measures possible to be water efficient.
This article aims to remind readers of what potential surprise could come at the end of the month in the form of a water bill.
"We want to bring water wastage to people's attention, but also give them proven methods of avoiding it," said Robert Domanko, Founder and Director of Sureaqua.
With the increase in populations, in urban and suburban areas around the world, the need for municipality supplied water is rising. This increase in demand is driving the water prices up. This makes every drop vital, disallowing citizens the quality of no longer having to be concerned about these matters.
"Water is such a vital part of our everyday life. At the same time it's so complex, and a lack of understanding of this complexity could be detrimental to your wellbeing. Therefore we have endeavored to supply you with the facts and the solutions, which truly inform home owners on how they can be more water efficient," continued Mr. Domanko.
To view the full website, you can visit the Sureaqua Blog by following the link below:
http://www.sureaqua.com/_blog/NEWS/post/Be_Water_Efficient_How_to_Prevent_Water_Wastage_in_Your_Home/
For more information on Sureaqua, you can visit their website: