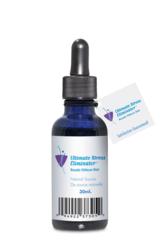 Finally a product that does what it says! Ultimate Stress Eliminator has changed my life.
(PRWEB) February 27, 2013
Often times stress management will require removing oneself from stressful surroundings or situations. Although this can be effective it can only provide short-term relief. The world around us is not likely to change and the pressures of daily responsibilities will likely remain. Over the long term, stress can lead to diminish health and/or increase to illness; to avoid this, stress must be managed.
Stress can lead to feelings of anger, irritability, short temperaments and frustration so taking Ultimate Stress Eliminator whenever and wherever it is needed will provide a feeling of calm and inner control.
The Eliminators, also known for Hot Flash Eliminator have done it again. Tony Alexander, (president and CEO) says, "This is our best product" Ultimate Stress Eliminator relieves stress instantly. This product can be taken each time one feels stressed and the effect will be immediate. Tony Alexander says "the best part about our products is, we manufacture it our self and every bottle is individually energized and packed to ensure the highest standard of quality".
The Eliminators have been around for almost a decade providing safe, and effective products. Ultimate Stress Eliminator is a great and proven product line. It can be purchased on line at http://www.ultimatestresseliminator.com or through health food stores nation wide. For more information you can call 1-888-503-5274