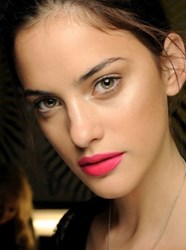 Miami, FL (PRWEB) February 28, 2013
The 85th Annual Academy Awards saw the likes of talented and gorgeous actresses decked out in Valentino and Alexander McQueen, hair and makeup done by armies of stylists, and shoes worth a month's mortgage. The beauty consultants feature beauty looks their clients want for achieving the same chic and rich-looking results for less.
"A beautiful, white smile instantly makes you look fresher, younger, and gorgeous," exclaimed Rebecca, lead beauty consultant at TheBeautyPlace.com. To brighten teeth dulled by daily coffee breaks, red wine or food stains, Rebecca recommends, Supersmile Professional Whitening Toothpaste which uses calcium peroxide and baking soda to wash away stains while strengthening teeth. It is used with the Supersmile Professional Whitening Accelerator and after 4 days of twice daily brushing a difference in teeth whiteness is immediately noticed. Both can be found in the Supersmile Pro Whitening System $19.95 (Reg. 36.00).
"Create the smoky eye look with any shade that flatters your eye color!" mentioned Rebecca. Amanda Seyfried walked down the red carpet in an Alexander McQueen gown, but Rebecca stated what stood out where the young actress's eyes highlighted with a smoky lavender eyeshadow. To create a lasting smoky eye look, applying a primer on eyelids like the TIGI Cosmetics Eyeshadow Base. Next, TIGI Long Wearing Crème Eyeshadow in Purple $13.99 (Reg. 20.00), a quick crème to powder eyeshadow with a soft sponge applicator, is applied to the crease of eyelids.
Both Jessica Chastain and Reese Witherspoon attended the awards with shiny and swept to the side cascading waves. To create curls that last and with natural shine, Rebecca recommends the Bio Ionic StyleWinder. $74.88 (Reg. 140.00). The salon brand is popular for engineering styling tools with ionic technology. Technology that protects hair from damage caused by high temperatures. To create the red carpet look, hair should be parted and swept to the side. Next, 1 inch sections of hair should be curled and placed on desired side. The look should be set with a finishing spray like TIGI Hard Head Hairspray.
TheBeautyPlace.com is an online store of leading salon brands at affordable prices. From skin care to hair care and everything beauty, TheBeautyPlace.com strives to offer clients and prospective clients excellent customer service and fast shipping of beauty products right to their door.
Follow and Like TheBeautyPlace.com:
On Pinterest: pinterest.com/thebeautyplace/
On Twitter: @TheBeautyPlace
On Facebook: Facebook.com/pages/TheBeautyPlacecom/125435188536?ref=ts
TheBeautyPlace.com Blog: blog.thebeautyplace.com
Jennifer Ramirez
TheBeautyPlace.com
1-877-990-1112
# # #