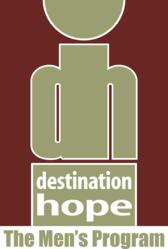 "The need for substance abuse and addiction services in the community continues to rise, and our only hope is that we can help as many people as possible find the path to recovery."
Fort Lauderdale, Florida (PRWEB) February 27, 2013
Destination Hope, a nationally recognized gender specific substance abuse and addiction treatment facility in Fort Lauderdale, Florida, has expanded from a 30 to 60 bed facility in the last 14 months due to increasing community need. The Florida drug rehab center has also expanded treatment and therapy facilities, adding new group and individual therapy rooms in the last six months. Recent statewide budget cuts to public behavioral health programs and tightening of non-profit community health budgets have put pressure on private substance abuse centers to play a key role in community behavioral health. Doubling client capacity allows Destination Hope to fill a gap in Florida drug rehab services for individuals suffering from addiction.
"We've seen an increase in young adults, working professionals and baby boomers seeking help for addiction," said Ben Brafman, chief executive officer and founder of Destination Hope: The Women's Program, and the newly opened Sylvia Brafman Mental Health Center. "Our clients come from all walks of life and economic levels. There is no stereotypical addict."
While Florida has long struggled as a key state in the battle against prescription drug abuse, recent law enforcement and government efforts to reduce the availability of these drugs on the marketplace have increased street demand for other opiates such as heroin. According to Brafman, although the availability of prescription drugs on the street has decreased thanks to crack down efforts, little to no efforts have been made on a grand scale to help those suffering from prescription drug abuse end their addiction.
"Addiction does not go away because prescription drugs are no longer available, it simply transfers to another drug," said Brafman.
Based on an increasing number of admission inquiries related to primary heroin addiction, Brafman believes there is a strong trend of prescription drug users turning to heroin.
The doubling of clients at Destination Hope in the last 14 months is not exclusive to the men's program. In the last year, Destination Hope: The Women's Program has expanded its Florida drug rehab programs for women, including the addition of an intensive outpatient program (IOP), and expanded aftercare treatment and case management services. The organization has also added the Sylvia Brafman Mental Health Center, a mental health treatment facility, to address depression, anxiety, PTSD, bipolar disorder, schizoaffective disorder and schizophrenia.
"The expansion of our programs has been completely market driven," says Brafman, a twenty year veteran of the behavioral health field. "The need for substance abuse and addiction services in the community continues to rise, and our only hope is that we can help as many people as possible find the path to recovery."
###
Destination Hope is a full service addiction, drug, alcohol and dual diagnosis treatment facility in Florida for men suffering from substance abuse and mental health issues. Treatment programs include: drug rehab, alcohol rehab, outpatient rehab, prescription drug rehab, dual diagnosis therapy to treat depression, bipolar, anxiety and PTSD, family therapy programs, and aftercare. Destination Hope and its partner program, Destination Hope: The Women's Program, provide gender specific therapy in an intimate treatment environment. For more information on the center or substance abuse and addiction treatment, please go to http://www.drugrehabfl.net.