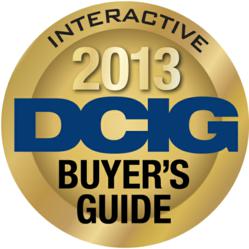 Austin, Texas (PRWEB) February 27, 2013
With the introduction of virtual servers, backup software has been forever changed. Based on recent end user surveys, backup projects continue to drive interest as a key way to handle datacenter consolidation and regulatory and compliance requirements. It is no surprise then that when coupled with the number of companies virtualizing their applications and the number of virtual OS instances approaching staggering numbers, backup software has had to adapt in order to best protect these environments.
As DCIG has noted previously, the goal for virtualization is not to solve one problem but create a new one somewhere else. As companies consolidate and virtualize servers and each physical machine hosts multiple virtual machines, each with its own application, the benefits gained by consolidating virtually should not be offset by disrupting existing data protection processes. The ultimate objective for any IT organization is to both reap the benefits of virtualization while optimizing key processes such as backup, to do less with more.
"End users now have more choices than ever before to solve their virtual server backup needs than ever before," said Jerome Wendt, president and lead analyst, DCIG, LLC. "Where in the past it was a physical versus virtual trade-off, now end users have more tightly integrated solutions to handle both environments. However, with the emergence of virtual servers to handle and offset many demanding application and workloads within the datacenter, the selection of the right choice to best address an end user's needs is tantamount. With that in mind, DCIG is proud to announce the availability of its second guide for virtual server backup software."
For the Virtual Server Backup Software Buyer's Guide, DCIG, LLC evaluated 22 offerings from 18 companies. After an initial questionnaire of more than 50 questions was completed, participating companies' capabilities were assessed from the questionnaire and from information available in the public domain. Solutions were then evaluated for more than 80 characteristics, and weighted after conversations with end-users. After scores were compiled, solutions were assessed and ranked either "Best-in-Class," "Recommended," "Excellent," "Good," and "Basic" across functionality and capability relative to the overall market landscape. The intent for this Buyer's Guide, as with all DCIG Buyer's Guides, is to provide an "at-a-glance" comparison from which end users can select the most appropriate solution for their existing needs. The Buyer's Guide also provides perspective on how solutions from less well known storage providers compare against established and better known brands.
The DCIG 2013 Virtual Server Backup Software Buyer's Guide Top solutions include (in alphabetical order): Arkeia Network Backup v9.1; Asigra Cloud Backup 12; Atempo Time Navigator; CA Technologies ARCserve r16; CommVault Simpana 10; EMC Avamar and NetWorker; Symantec Backup Exec 2012 and NetBackup 7.5 and Eversync 5.0.
CommVault Simpana 10 achieved the "Best-in-Class" ranking making this the second consecutive time that it has earned the top spot in the DCIG Virtual Server Backup Software Buyer's Guide. Wendt noted, "Making CommVault Simpana 10's strong showing so impressive was that in a highly competitive space, CommVault actually expanded its leadership both in terms of its breadth of software functionality and the the support it offers for virtual server backup."
The DCIG 2013 Virtual Server Backup Software Buyer's Guide helps end users determine solutions that may best fit their needs by:

Providing an objective, third party evaluation of virtual server backup software that evaluates and scores their features from an end user's perspective.
Scoring and ranking the features of each virtual server backup software solution based upon the criteria that matter most to end users and then presents these results in an easy to understand tables that displays the products' scores and rankings so they can quickly ascertain which virtual server backup software solutions are the most appropriate for their needs.
Providing a standardized data sheet for each of the 22 virtual backup software solutions from 18 different backup software providers so users may do quick comparisons of the features that are supported and not supported on each product.
Providing insight into what VMware vSphere APIs each virtual server backup software solution supports.
Giving any organization a solid foundation for getting competitive bids from different virtual server backup software providers that are based on "apples-to-apples" comparisons.
"There have been significant updates since we announced our first Virtual Sever Backup Software Buyer's Guide," Wendt added. "With the introduction of vSphere 4.0 and VMware vSphere APIs for Data Protection (VADP), VM backups have for all intense and purposes become a one step process. Further, the use of backup agents is no longer a necessity, backup setup becomes far less complex, completion rates are much higher, and backup can be far more granular and application aware. All of these are welcome advances for end users dealing with finding ways to best address their backup and recovery needs for their virtual server environments."
Disclosure and Methodology
DCIG identified more than 15 plus companies that provide virtual server backup software. Each provider was given the opportunity to complete a survey with 50 questions and had to meet the following criteria:
Be available as a single SKU
Backup one or more of the leading virtual server hypervisor platforms such as Citrix XenServer, Microsoft Hyper-V and/or VMware vSphere
Sufficient information available for DCIG to draw meaningful conclusions.
In every case every, the participating vendor had the opportunity to review and respond to the survey and the information regarding their product displayed on the data sheets included in this Buyer's Guide.
There were some cases where backup software providers elected not to respond to DCIG's inquiries or requests. While those products were still covered in this Buyer's Guide, the information as presented in this Guide may be incomplete or not represent all of the product's capabilities. In cases where no responses were received, a notation is included on the bottom of that product's data sheet indicating that all information displayed is strictly drawn from publicly available sources.
DCIG also spoke to various end-users to get a sense of how they would weight their needs in these various areas. DCIG then evaluated the vendors' capabilities by applying weighting indicated from our conversations with these end-users. No vendors, whether clients or not, were afforded preferential treatment in the Buyer's Guide. All research was based upon information provided directly by vendors, research and analysis by DCIG and other publicly available information.
It is worth noting that each Buyer's Guide is not intended to be a substitute for internal testing. DCIG encourages any organization that is considering the purchase of any solution included in a Buyer's Guide to do its own in-house testing.
Availability
The DCIG Virtual Server Software Backup Software Buyer's Guide is available immediately and may be downloaded for no charge with registration at the following link: http://www.commvault.com/resource-library/1435/dcig-2013-virtual-server-backup-software-buyers-guide-analyst-report.pdf?dl=1.
Resources:
DCIG Blog: http://www.dcig.com
About DCIG
DCIG, LLC, is an analyst firm with headquarters in Texas, focusing on archive, backup, retrieval and storage systems. DCIG's analysts blend analysis, journalism, advertising and marketing into compelling blog entries at http://www.dciginc.com as well as journalistic writings with leading trade and industry publications. DCIG's goal is to provide evaluations and interview content on sponsoring and non-sponsoring companies to consumers, public relations firms, business analysts and other companies. DCIG distributes industry, company and product analysis by way of viral marketing and community building using the burgeoning BLOG infrastructures created worldwide.