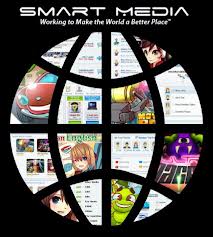 The right name is an advertisement in itself.
~Claude Hopkins~
Henderson, Nevada (PRWEB) February 27, 2013
Smart Media Technologies has created the next generation of blogging with Smart Discussions available on Home Page Pays v2. A Blog (short for web log) is a published website that discusses a given topic. These can be written by one person of by a group of people which in that case are referred to as MABs, Multi-Author Blogs. MABs are typically used by mastermind, special interest or university groups.
The 2 biggest reasons that people blog is to brand themselves online or to make money from advertising on their Blog. Blogging allows anyone to become an expert on anything and anyone can start a Blog on and share their knowledge with the world. The only real obstacle to Blogging is building a following for the Blog once it is started. According to Google there are 1 billion searches performed everyday on their search engine which may sound like a lot, however, there are nearly 50 billion websites indexed by Google and not all websites are even indexed. A website that is not advertised is never going to be shown in the areas where people will actually see it unless it has been advertised. It can take years and a lot of money and/or hard work to build a real following.
Like most Blogging services, it is free for anyone to create and host the Smart Discussion. It supports both Blogs and MABs but the major difference between Smart Discussions and other Blog services is that Home Page Pays advertises the Smart Discussions to millions of people worldwide everyday for free. This means once the Smart Discussion is created it instantly has an audience and all the Blogger has to do is create the content.
For experienced Bloggers that are looking to brand themselves even more as well as earn money at the same time can purchase their own branded copy of Home Page Pays and give that away to their current readers. When those people give it to others it automatically increases the Bloggers followers and keeps the Bloggers name in the top of the users mind since the system is branded with the Blogger's information. Home Page Pays also offers huge value to the Blogger's readers and is by far the most valuable free gift one can give online. The free users will earn points whenever they are online to spend in the HPP online rewards store for things like music, movies, electronics and computers, and the Blogger will earn money whenever their readers use the Internet. Since there are huge incentives for the users to give HPP to others the number of people see the Blogger's branding.
And what that Blogger earns from can grow exponentially.
Many Bloggers have advertising on their blogs and make money when people click on the ads but with HPP it is far more powerful because the bloggers users are building their network by giving their branded HPP system to others which does not happen with other blogs.
Celebrity Bloggers with large followings can earn more through this system than many professional writers. For example, a Blogger with 10,000 followers that all earned just 1 cent a day in smart points would earn $9,000 a month - that is if they each only earned 1 cent a day - and if none of those people told anyone else about it which are both highly unlikely scenarios.
Home Page Pays also offers the Blogger more features to interact with their readers. They can send Smart Mail which unlike email is 100% deliverable with no content filtering. They can send them a "live" private message, one and/or send messages, pictures and videos to all of them on a live feed. While this can be done on sites like Twitter as well, users have to be logged on to Twitter to see the message, but on HPP it is always on because the user gets compensated whenever it is on and since it is on their browser it is also on any website the user goes to. So no matter where the user goes online the Blogger's branding is there as well as icons to tell the user whenever they have a message on Smart Mail. It truly opens up a whole new world of opportunity for Bloggers.
About Smart Media Technologies
Smart Media Technologies is a world-class technology company that has developed proprietary technology called "Home Page Pays" (HPP) which is set to revolutionize the Internet world. HPP works on any computer or browser and no technical experience is required. This platform offers the user dynamic free services and products combined with the very best digital branding and advertising services that are available online.
Users have access to the HPP Social Community, which includes the latest Communication features, Social and Educational Games, Educational Video Libraries, Prizes, Giveaways, a Top Sites window to the Internet that puts the very best of the Internet at the users fingertips and the world's only Reward Points System where users earn points for simply using the Internet that they can redeem in the HPP online rewards store."
CEO David Martin says; "Through creativity and our amazing technical team, we can do almost anything that we can dream. Our goal is to offer the most valuable free member system ever created."
To learn more about Smart Media Technologies visit their website at: http://smartmediacommunications.com
To learn more about the Home Page Pays Dynamic Bar go to: http://smartmediaplay.com