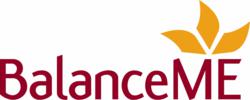 "Studies show many of our youth have very poor cardiovascular health," says John Gordon, CEO of BalanceME health camps
Asheville, NC (PRWEB) February 27, 2013
BalanceME joins the nation in bringing awareness to heart disease prevention by showing support to Heart Health Month. As one of the country's premier fitness and weight loss health camps for adolescents, BalanceME fights the battle alongside the American Heart Association in bringing about awareness and positive change to help improve heart health of today's youth.
BalanceME health camps work with camper's age 10 to 20 to help them lose weight and get healthy. According to the American Heart Association overweight and obese adults are 40% more likely to succumb to heart disease and overweight children are 80% more likely to be overweight and/or obese as adults.
"Studies show many of our youth have very poor cardiovascular health," says John Gordon, CEO of BalanceME health camps, "Focusing on health at a young age helps save kids a lot of heartache in trying to correct 30 & 40 years of unhealthy habits once they become adults."
BalanceME developed the proprietary Health Score to measure health campers improvements in many areas that impact a person's heart health. Through measuring cardiovascular fitness, strength gains, glucose levels, cholesterol, blood pressure, and more, BalanceME provides a comprehensive measure for overall health and the prevention of obesity-related illnesses like heart disease. In 2012 campers achieved a 72.1% Health Score improvement.
"Simply measuring weight doesn't paint the whole picture," says John Taylor, head of BalanceME's Scientific Advisory Board. "Not only does our Health Score give our campers more successes to be motivated by, it also give a more complete and accurate view of their heart health."
To promote health in your family and reduce the chance of heart disease BalanceMe offers three starting points of advice to begin making positive changes.

First, GET MOVING! Be active as a family. It can be a walk, a sport, a race, just MOVE! Not only does this promote family health, it will probably promote far more communication amongst your family than watching TV together.
Second, eat more fruits and vegetables. Put a white board up in the kitchen and give everyone a column to track their fruits and veggies. Have a prize each week for the winner. Research shows that writing it down greatly increases your probability of doing it.
Lastly, avoid gas station food. It's kind of simple and hard at the same time. For the most part, 98% of the food in a gas station is highly processed, high sugar, high carbs, and high fat. Avoid that temptation to get a gas station snack every time you fill up for gas and pack something healthier from home. It will save you money, and your health.
Families interested in enrolling their child at BalanceME can contact John Gordon at (800) 975-0435 or visit our website http://www.BalanceME.com, for more information.
###
BalanceME health camps were created in response to the growing obesity epidemic and the unmet needs for a realistic, scientific, and personalized approach to fitness and weight loss. The BalanceME approach, called the ME Plan, is designed to Motivate & Educate on diet + activity + lifestyle changes. Founded by professionals and guided by experts who provided leadership to some of the largest behavioral health, mental health, and treatment programs in the country, BalanceME is working to become the leader in fitness and weight loss programs. BalanceME operates three summer camps in Cape Cod, Massachusetts, Dallas, Texas, and Santa Cruz, California. For additional information please visit http://www.balanceme.com or call (800) 975-0435.