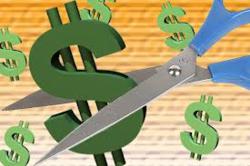 Executives of Self-funded Companies will be revered for saving their companies millions of dollars each year
(PRWEB) February 27, 2013
Cathy Nenninger, Chief Executive Officer of WISE Surgical Solutions LLC, based out of New York, shares why the expansion of services in Panama to include medical and dental care will further attract companies who self-insure for medical and dental care. Based upon the companies health and dental procedure usage, some companies can experience millions of dollars in savings in a single year. The value proposition of offering first class care at extraordinary savings, Ms. Nenninger explains, is what propelled her to establish her business in collaboration with the World Institute of Surgical Excellence who perform the same, high quality procedures at Joint Commission International (JCI) accredited hospitals in beautiful Panama and Costa Rica.
"Our goal is to save self-funded companies money simultaneous to providing quality healthcare by world renowned physicians at top notch facilities. In some scenarios, employers may even often to include the spouse in travel, offer some travel money or additional vacation days, and make the package more appealing to employees who will travel typically a few hours often on a direct flight down to Panama or Costa Rica."
According to an American Medical News article on 10/29/12, some companies such as Wal-Mart, Boeing Co., PepsiCo, Lowe's and HCR Manorcare have positioned themselves as front-runners in adopting medical tourism options. Ms. Nenninger intends to continue showing much deeper savings to executives who understand that global healthcare IS the new paradigm and are ready to embrace the savings.
WISE Surgical Solutions LLC caters to global companies and patients seeking quality healthcare at an affordable price inclusive of travel. Offerings include medical, dental, surgical procedures, in-vitro fertilization and executive physicals. Patients can directly call toll-free (800) 475-PATIENT. Companies can call (631) 909-8538 for a comprehensive analysis of their own savings projections.