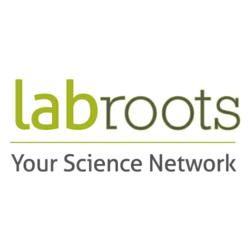 The LabRoots Glaucoma image contest is a good way to get the word out about Glaucoma and raise awareness
Yorba Linda, CA (PRWEB) February 27, 2013
LabRoots, the professional networking and collaboration site for scientists, announced that they have opened a new contest for scientists to display images from their work relating to Glaucoma. The contest went live in January, which is Glaucoma Awareness Month. LabRoots would like to bring awareness to Glaucoma as well as research and prevention, in order to help eliminate a potential epidemic of blindness in people who know nothing about this sight-stealing disease. LabRoots is offering a $500 Amazon gift card to the winner with the image that receives the most votes from viewers.
Open to all LabRoots members, the contest emphasizes the importance of glaucoma research and preventative care. Entries can be any image relating to glaucoma research, various stages, treatment, or experiences. The contest will run through April and is open to all scientists and professionals.
"The LabRoots Glaucoma image contest is a good way to get the word out about Glaucoma and raise awareness of a disease that is the leading cause of preventable blindness," says Jennifer Ellis, LabRoots Marketing Manager.
Glaucoma is an eye disease in which the optic nerve is damaged in a characteristic pattern. This can permanently damage vision in the affected eye(s) and lead to blindness if left untreated. LabRoots believes the contest would be a fun way to bring attention to an important area of research, and a disease that affects over 60 million people worldwide. Combined with our aging population, we can see an epidemic of blindness looming if we don't raise awareness about the importance of regular eye examinations to preserve vision. The World Health Organization estimates that 4.5 million people worldwide are blind due to glaucoma.
LabRoots is the leading professional networking website designed to connect all science verticals, allowing scientists from around the world to build relationships with other scientists and increase their influence within the scientific community. The site has sky-rocketed to be one of the top scientific internet portals for the community to utilize on a daily basis, leveraging its Facebook level functionality and customized features. LabRoots gives scientists a place to share their expertise and learn from one another.
Visit the LabRoots Contests page to view current entries and add your own at: http://www.labroots.com
About:
LabRoots is the leading professional networking website designed to connect all science verticals. Founded in March 2008, LabRoot's vision was to connect the scientific world leveraging a myriad of unique features and tools, discovering meaningful collaborations across geographic boundaries and fields of expertise. LabRoots is the owner and producer of BioConference Live- which has grown into the world's largest series of virtual events within the Life Sciences and Clinical Diagnostics community.
Contact Info:
LabRoots, Inc.
18340 Yorba Linda Blvd.
Suite 107 PMB 427
Yorba Linda, CA 92886
Phone: 1-714-463-4673
info@labroots.com