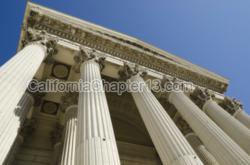 If you are earning regular income a Chapter 13 can help restructure your debts into either a 3-year or 5-year repayment plan."
San Diego, CA (PRWEB) February 28, 2013
San Diego Bankruptcy Attorney Craig Trenton has over 25 years of experience in filing Chapter 13 bankruptcies for his clients. Mr. Trenton has just launched a new page to help consumers navigate the debt restructuring process by answering some of the most frequently asked question in regards to filing a Chapter 13 bankruptcy in San Diego. Mr. Trenton also included a short promotional video on the new webpage.
Filing a Chapter 13 bankruptcy in San Diego may be appropriate for people who are overwhelmed with debt and trying to find a way to get back on track without losing their assets. These assets may include a home or other investments. People seeking to file a Chapter 13 bankruptcy often have questions as to how the bankruptcy will alter their credit report or possibly affect a spouse or co-signer. Many of these concerns are addressed on Mr. Trenton's new Chapter 13 page.
A Chapter 13 can be filed by an individual even if they are self-employed or operating a business. When asked about who can file a Chapter 13, Mr. Trenton answered, "If you are earning regular income a Chapter 13 can help restructure your debts into either a 3-year or 5-year repayment plan. This time period helps you catch up and bring debt current."
The Chapter 13 bankruptcy video references some of the common bankruptcy filing questions such as; can a Chapter 13 stop a foreclosure, will a Chapter 13 protect a co-signer on a loan, and who may obtain a Chapter 13? Mr. Trenton released the video on his San Diego bankruptcy lawyer YouTube video channel.
Craig Trenton's law office is located in the heart of San Diego. Mr. Trenton specializes in all Bankruptcy law matters including Chapter 7, Chapter 11, Chapter 12, as well as Chapter 13 bankruptcy for businesses and individuals seeking to file bankruptcy in San Diego. Craig Trenton is very experienced in helping individuals, families and small businesses with debt relief and filing bankruptcy in California. He offers individual attention to each person through the California bankruptcy proceedings. San Diego bankruptcy attorney Craig S. Trenton can help an individual navigate the bankruptcy code and find the best financial strategy for their individual needs. Mr. Trenton can also help determine if a San Diego Bankruptcy filing can benefit his potential clients through a free bankruptcy consultation.
About Craig Trenton:
Mr. Trenton has been in solo practice for over twenty years. During this time, Craig has opened four other offices throughout the West, including offices in Texas, Oklahoma, Utah, and Arizona which specialize solely in bankruptcy matters. Craig Trenton is a native San Diegan, who grew up in the beach areas of San Diego and graduated from University of California San Diego and attended California Western School of Law before becoming a San Diego bankruptcy lawyer.
Craig's first bankruptcy work developed in 1987 when he went to work for a large legal firm seeking an attorney with a background in real estate and tax law. He became well versed in Chapter 11, Chapter 13 reorganizations, and Chapter 7 liquidations for both individuals and businesses seeking bankruptcy filings.
Mr. Trenton has vast experience in all facets of Bankruptcy Law, and enjoys meeting with people personally to assess their situation and determine the remedies available to them. Mr. Trenton also lectures for continued legal education on Bankruptcy and Tax law and has also been awarded Outstanding Pro Bono Lawyer awards. His firms have filed nearly 10,000 cases yet, Mr. Trenton takes a "hands on" personal and creative approach to each case. Although Mr. Trenton's main office deals with bankruptcy in San Diego, Craig started his California Chapter 13 website to help people seeking bankruptcy in San Diego to get the help they needed. Mr. Trenton also hosts the popular Chapter 13 in San Diego blog.