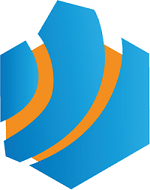 Geo-locate workloads with specific requirements by accessing choice in over 20 unique locations.
Bellevue, WA (PRWEB) February 27, 2013
ComputeNext, an IaaS cloud service brokerage focusing on the federation of on-demand compute, storage, and networking services from a variety of cloud service providers now offers the discovery, purchase, and use of cloud services in 21 different locations worldwide.
The cloud broker capabilities of ComputeNext are presented as an e-commerce platform, where IT organizations and cloud consumers can search for, use and manage on-demand software (SaaS) and infrastructure-as-a-service (IaaS) from a selection of 17 cloud service providers, with deployment locations available in 21 different data centers.
Cloud Service Brokerage as an e-Commerce Portal
By accessing ComputeNext through the web portal, consumers of cloud looking to launch on-demand software and IaaS are presented with an e-commerce experience that enables them to define their required cloud services and choose from a variety of available offerings in order to find the best service provider for a specific workload.
The marketplace user interface functions as a single sign-on portal for cloud services, and a visual representation of the total inventory of services available for procurement from ComputeNext. Users can browse the marketplace and drill down through a variety of filters. This functionality makes it possible to sort based on price, look for opportunities to arbitrage cloud services, find a cloud service provider on a specific OS which matches a private cloud's internal platform, or geo-locate workloads with specific requirements by accessing choice in over 20 unique locations.
Search, Discover, Launch Multi-Cloud Services from a Single API
The ComputeNext API enables one-to-many access to the entire inventory of on-demand software and IaaS available in the marketplace using a RESTful interface and API calls. Cloud consumers are able to define workload requirements and launch services systematically using the API service. Access to the cloud brokerage portal through a single API provides abstraction of the API layer and account management typically found in multi-cloud deployments. Cloud consumers can expect faster time to market by reducing the need to build more than one API connector to access and deploy cloud services in such deployments.
Deploy IaaS Using jclouds, for the DevOPs at Heart
To assist the community gathering behind the DevOPs philosophy, ComputeNext has also provided documentation on how to write infrastructure as code to their growing collection of IaaS. This has been done by supporting the open source jclouds library, a library which enables developers to get started in the cloud by enabling deployments utilizing Java and Clojure development language. Accessing the cloud broker service using jclouds it's possible to deploy infrastructure programmatically and manage workloads with geo-location capability.
About ComputeNext
ComputeNext, a Bellevue, WA based technology company offers developers, ISVs and SME CIOs, choice in cloud service providers and eliminate lock-in. With the belief that a handful of IaaS providers cannot satisfy the world's computing demands, ComputeNext has built a marketplace for any cloud providers around the world to list and offer their cloud computing services to the public. As a cloud marketplace, ComputeNext delivers a transparent and transactional user experience with patented search and discovery technology to promote efficient computing.