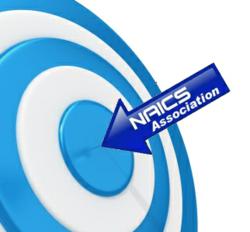 With a 90-95% Rate of Accuracy, The NAICS Association's Real-Time Targeted List Generation Almost Eliminates Common Data Inaccuracies.
Rockaway, NJ (PRWEB) February 28, 2013
The NAICS Association is the number one provider of database enhancement services in the US including NAICS information appends, and are a leading provider of the highest quality domestic and international custom marketing lists, NAICS and SIC lists, consumer lists and e-mail lists.
The world's most popular resource for NAICS & SIC business and industry classification systems, with over 73,000,000 page views a year, the NAICS Association now introduces the most robust and accurate targeted marketing list generation capabilities in the industry.
Experts in business data gathering, sorting, segmenting and appending, the NAICS Association has nearly eliminated common data inaccuracies by accessing data in real-time with their introduction of Targeted Marketing 2.0.
The NAICS Association delivers unparalleled marketing list generation services for the modern marketer.
List creation with the NAICS Association is a real-time data-gathering process based on specific needs and criteria. Customer service is a hallmark of the NAICS Association mission. Every customer's unique marketing needs are discussed with a knowledgeable business data expert, and lists are tailor-made to each individual's needs.
In an ever increasingly connected world, the outdated models of marketing past are quickly becoming obsolete. Dynamic, mission-critical data is more accurate and more accessible than ever before. The NAICS Association connects the forward thinking modern marketer with the most robust data filtering technology available today.
Targeted marketing lists by the NAICS Association are never "pre-packaged," sold and re-sold as one-size-fits all solutions. Record layouts available with the NAICS Association are scalable, including basic layouts such as mailing, telemarketing, enhanced telemarketing and prospecting records. Records can be customized further, utilizing additional criteria including square footage, owns vs. rents, latitude/longitude, year started, banking or accounting relationship, fleet vehicle ownership, specific contact titles, presence of URL, MSA and more.
In the targeted marketing list industry, every company claims to offer the best lists at the lowest costs. The NAICS Association truly delivers on this promise by eliminating wasteful spending on excessive or non-mission-critical data fields. Targeted marketing lists by the NAICS Association are tailored in direct proportion to the needs of the purchaser, while delivering all data with a 90-95% accuracy rating.
With a long-standing tradition of integrity and customer service, the NAICS Association delivers on every aspect of effective targeted marketing with accuracy, scalability, and affordability.