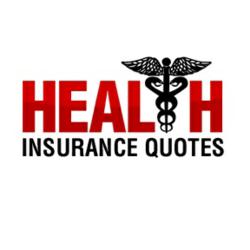 there are still some 50 million of uninsured Americans out there
New York (PRWEB) February 28, 2013
On the occasion of its public launch startup and health insurance quotes website HealthInsuranceQuotes.me reminds its visitors to go for a proper coverage level when selecting health plans.
Project manager Steven explains: "According to Census.gov data, up 85% of Americans have some sort of health insurance. This is definitely not enough as it means that there are still some 50 million of uninsured Americans out there. But even among the insured, a large part discovers at some point that their coverage level will not really live up to their needs."
The website, HealthInsuranceQuotes.me, offers comprehensive consumer guides, an FAQ section, and partnered with a major technology provider to provide fast and free quotes from major carriers for visitors.
"Just providing quotes can be done by everybody as much as criticizing the health system," adds Steven. "But in our vision, people can improve their situation right now, if they know how. So, we aim for our visitors to have a clear idea of what kind of health insurance is right for them, and what coverage level they should look for. The quotes are a great add-on for comparison, but it's essential that people have an idea on how to compare them to get the most out of it."
Over the next weeks, the startup will significantly enhance the content section of the site, following an ambitious editorial plan for this year. All content is written by industry experts with proven track records. Readers can submit their feedback and in the FAQ section ask specific questions, which will be answered twice a month including a video response for the top two questions.
More information on the editorial plan and the startup can be found in the blog section: http://bit.ly/V8lRVG
About HealthInsuranceQuotes.me:
Website HealthInsuranceQuotes.me was founded in early 2013 and provides comprehensive insurance guides, FAQs, and expert answers and relevant consumer news to the American public. Fast and free health insurance quotes are made available for easy comparison.