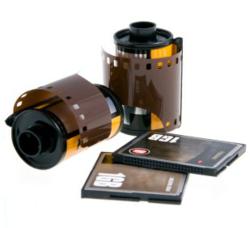 Traditional cameras capture images using light allowed onto photographic film or plate
(PRWEB UK) 27 February 2013
The Camera Insurance team know that there is a huge variety of options available to the modern photographer. It is definitely worth considering carefully the different options that are available and weighing up the pros and cons of each to see which type of camera would be most suitable.
Whether purchasing a new camera, or deciding what to get as an upgrade, hopefully this new guide will help to explain some of the main camera types available.
Film Cameras
Film cameras were developed in the 19th century and took off in a big way, finally allowing the ordinary classes to obtain and partake in photographs. Traditional cameras capture images using light allowed onto photographic film or plate. There are several different types of film cameras that are commonly used today:
Compact Film Cameras
Usually, compact cameras include a manual viewfinder and use automatic focusing and exposure.
Instant Film Cameras
Instant cameras were first developed in 1947. The benefit of this type of camera is that the photograph is printed instantly from the camera itself, without having to worry about taking negative film to be developed.
Large & Medium Format Film Cameras
Large and medium format cameras use a larger film size. In photography, the bigger the film size the better the quality of the prints that can be produced, because they require less magnification than smaller negatives.
Digital Cameras
Digital cameras appeared in the 1980's, and rapidly overtook standard film cameras for both amateur and professional photography. Digital cameras are battery operated, and don't use film at all.
SLR Cameras
SLR (Single Lens Reflex) Cameras first started to appear in the 1950's. Since then, huge leaps in technology have led to ever-better cameras and when combined with digital, led to the creation of the Digital SLR.
For more tips and information on the different types of camera and available, see the full Camera Insurance guide.