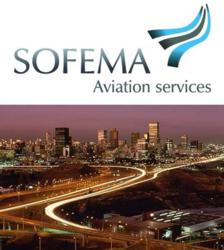 "The course gives full point of view of the whole department and how it identifies issues, beneficial to individuals as well as companies. Very satisfied with the instructor." (A.P. , Emirates Airline)
(PRWEB) February 28, 2013
Sofema Aviation Services announces plans to deliver aviation regulatory trainings from the facility of its new South African Training Partner Safair.
Safair is an aviation operations company based in Kempton Park, Ekurhuleni, Gauteng, South Africa. The company is Operator of one of the world's largest fleets of civil Lockheed L-100 Hercules cargo aircraft with more than 40 years experience. As part of the ASL Aviation Group, Safair offers specialised leasing, finance and operational services with global scale and capabilities.
Sofema Aviation Services is an aviation regulatory consulting and training organisation which commenced operations in March 2008. Last year more than 730 delegates received regulatory trainings from SAS.
Sofema Aviation Services will be offering the following trainings during the South African Regulatory Training program:
Aircraft Maintenance Planning, 2 Days - Joburg, South Africa - Thursday, Apr 11, 2013 - Friday, Apr 12, 2013
145 Production Planning, 1 Day - Joburg, South Africa - Saturday, Apr 13, 2013
Human Factors Train the Trainer 3 Days - Joburg, South Africa - Monday, Apr 15, 2013 - Wednesday, Apr 17, 2013
Aviation Quality and Auditing, 2 Days - Joburg, South Africa - Thursday, Apr 18, 2013 - Friday, Apr 19, 2013
The aviation courses are extremely competitive, in addition multi-delegate and multi-attendance discounts are available.
The instructor has more than 40 years experience in commercial aviation and brings a wealth of experience to the delivery of the subjects.
Commented Steven Bentley MD of Sofema Aviation Services, "We are very pleased to be offering trainings in Africa and have plans to develop a significant presence over the coming months, not only to deliver trainings in person but also online through our online aviation regulatory training portal http://www.easaonline.com."
Sofema Aviaiton Services continues to seek innovative ways to enhance the trainings. Since March 2013 all delegates are entitled to receive a personal soft copy of the training material (as well as the the hard copy which is provided during the training).
Comments from a recent aviation regulatory training included the following:
"It gives full point of view of the whole department and how it identifies issues, beneficial to individuals as well as companies. Very satisfied with the instructor." (A.P. , Emirates Airline)
"This will help to put into practice the lessons learnt which will improve airline maintenance practice. The course was very informative." (L.S., Emirates Airline)
If you would like further information please visit http://www.sassofia.com or email office(at)sassofia(dot)com