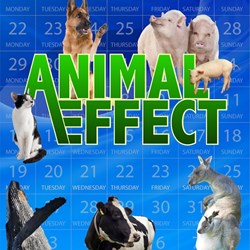 This is a way of uniting the animal movement. - Mark Berriman, Director, Australian Vegetarian Society
Sydney, NSW (PRWEB) February 28, 2013
The Animal Effect iPhone App was unveiled at a pre-launch presentation in Sydney to 25 major animal charities in Australia by leading communications training company Communicate31.
Animal Effect enables animal welfare charities to easily inform their members of upcoming events and campaigns. Traditionally, anyone interested in animal related events receives numerous email notifications from multiple sources or has to regularly visit multiple charity websites or social media outlets. This is a time consuming and error-prone process with many advocates missing out on events they would have liked to attend and animal organizations struggling to fund their campaigns.
The Animal Effect App allows the user on their iPhone to filter, search and view details of upcoming animal related events. Events listed include fundraisers, campaigns, social events, education and community awareness and social initiatives. The Animal Effect Platform supporting the Animal Effect App has been designed to allow independent charities to combine forces to reach and engage a wider audience for their initiatives, allowing them to be more effective in reaching their animal advocacy objectives.
"An amazing innovation which builds capacity across a whole [animal] sector." - Jonine Penrose-Wall, World League for Protection of Animals.
About the Company:
The Animal Effect Platform has been created through partnership between Communicate31, a leading communications company and a bespoke software house Software Synergy. Communicate31 is headed by eminent psychologist, communications expert and best-selling author Clare Mann. As Managing Director of Communicate31, Clare Mann is a passionate animal advocate who has spearheaded this initiative to improve communication between animal organizations and their supporters.
The Animal Effect iPhone App is free to event organisers to list events on the platform and will be released to the public at the end of March 2013. Interested animal organizations can register now at http://www.animaleffect.com to receive details.