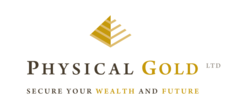 Gold is coming into its own once again, as global economy issues spur demand.
(PRWEB UK) 27 February 2013
Gold reached its highest price in one and a half weeks as the US Federal Reserve outlined its commitment to loose monetary policy, increasing gold bullion's appeal as a hedge against inflation.
Spot gold leapt 1.2% on Tuesday, its biggest daily gain in three months, as Federal Reserve chairman Ben Bernake strongly defended the US central bank's stimulus in front of Congress.
Gold prices were also spurred by increasing worries that Italy's inconclusive elections could drag the euro zone into another crisis.
A spokesperson for Physical Gold said:
"Gold is coming into its own once again, as global economy issues spur demand in gold investment. With fears of further inflation, gold is expected to benefit from increased demand thanks to its many protective qualities. Gold bullion bars and coins have already enjoyed new interest thanks to past rounds of quantitative easing and with continuing monetary policies expected around the world, it's not expected to fall out of favour anytime soon."
Physical Gold Ltd is a leading UK gold dealer, helping investors diversify their portfolios with innovative investment solutions. Renowned for their ground breaking products such as the Sipp gold and Gold Accumulation Account, the firm specialise in providing customers with tailored assistance in sourcing the best gold for their personal requirements. Based in London, the team are BNTA accredited and have an unrivalled knowledge of the gold market as well as an exceptional understanding of the general financial markets.