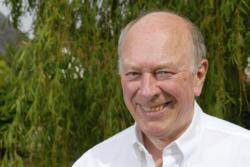 Presenter-based ads work just as well with unknown actors, as that person can then credibly become the face of the brand
London (PRWEB UK) 28 February 2013
The DRTV Centre, the UK's leading direct response TV advertising agency, explores the positives and negatives of featuring celebrities in TV advertisements.
The average adult receives in excess of 3000 advertising messages every day – 200 per waking hour. Small wonder advertisers work hard to find ways of making their messages stand out from the crowd. One widely-used device, throughout the world, is to feature celebrity endorsement. It is estimated that in the USA more than 15% of advertisements feature celebrities. In India it is even more – 24% - and in Taiwan 45%.
In the UK, Jamie Oliver advertises Sainsburys; Cheryl Cole is featured by L'Oreal Elnett; Gary Lineker promotes Walkers Crisps; Stephen Hawking appears in the latest Go Compare TV commercial; David Beckham works with Armani, Samsung and Diet Coke; there are hundreds of other examples of celebrity endorsement.
In TV advertising, the potential advantages of featuring celebrities are:

Implicit or explicit recommendation
Rapid increase in brand awareness of the promoted brand – "brand buzz"
Consumers enjoy "buying in" to celebrity
Quality by association
Entertainment value
PR opportunities
Exploitable across different media
But two significant disadvantages are:

Celebrity costs can run into hundreds of thousands of pounds
Celebrities have failings, just like everyone else. If a particular weakness hits the world's headlines then the association can rapidly become negative
When Tiger Woods admitted that he was unfaithful to his wife he was quickly dropped by Accenture, AT&T and Gatorade (BBC News, 27.2.2010, http://news.bbc.co.uk/1/hi/business/8540167.stm).
Within days of his court appearance Oscar Pistorius was dropped by fashion house Thierry Mugler and by Nike (BBC News, 21.2.13, http://www.bbc.co.uk/news/business-21472843).
Lance Armstrong was dropped by Nike, Trek Bicycles, Radioshack, Anheuser-Busch and others following his admission that he used performance-enhancing drugs (MailOnline, 28.2.13, http://www.dailymail.co.uk/news/article-2219534/Shamed-Lance-Armstrong-dropped-sponsors--including-bike-deal--Nike-claims-cyclist-misled-decade.html).
Celebrity sponsorship is certainly a risky business.
Celebrity sponsorship can be especially effective for TV advertisers who seek high levels of public awareness. It is normally far less appropriate for TV commercials where the objective is generating direct response.
DRTV (direct response television) urges viewers to respond directly. About a quarter of all UK TV commercials are direct response - the advertiser aims to achieve immediate response from the viewer via a heavily-featured 0800 number, text response or online visit. Depending on the advertiser's marketing objectives, the desired response from the viewer could range from a brochure request or other enquiry to a firm order.
Most DRTV commercials in the UK are 60 seconds, 40 seconds or 30 seconds long.
DRTV has shown huge growth internationally because it can be very effective. The technique has the potential to produce great returns on investment, by attracting new customers immediately.
DRTV can sell suitable products fast. It can produce colossal numbers of enquiries, rapidly, at low unit cost. Unlike conventional brand advertising, it is immediately and accurately accountable; almost all variables are measurable, and quickly.
David Pearson, Founder of The DRTV Centre, comments: "We're not convinced that celebrities add anything to the value of a DRTV campaign. Anyone you've heard of is going to be expensive, usually way more than the cost of making the ad, and that has to be factored into the cost-per-response. Presenter-based ads work just as well with unknown actors, as that person can then credibly become the face of the brand."
Company details of The DRTV Centre:

Established in London in 1997
The first and still the only advertising agency in the UK to specialise in DRTV
Response experts in advertising annuities, coins & jewellery, communications, comparison websites, education, equity release, holidays, injury compensation, law, loans, pet insurance, toys, travel
Provides everything clients need to mount successful DRTV campaigns: strategies, idea creation, scriptwriting, storyboards, research, casting, location search, film/video production, music, voice-overs, Clearcast clearance, transmission copies, channel selection, TV airtime planning/booking and campaign response analysis
For more info about creating and running great DRTV campaigns, visit http://www.drtvcentre.com or call David Pearson on 0800 635 9000.