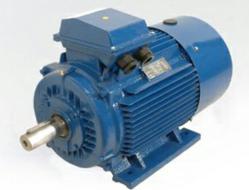 He is now responsible for the entire Electronic Repair department. He has a broad range of experience from PCB's, PLC's, Variable Speed Drives, Servo systems and power electronics, and will be working closely with our experienced engineering team
Warrington, Cheshire (PRWEB) February 27, 2013
"We have developed test rigs for the industry's leading products allowing us to fully functionally test all manner of electronics such as AC and DC Drives, Power Supplies, HMIs, PLCs, Temperature Controllers, Servo Systems, and many more," says Neil Gallant, managing director of Neutronic Technologies, repair providers to Indramat.
"We have purpose designed test rigs for equipment such as Siemens S5, S7, Simodrive, Simovert, Simoreg, Indramat, Control Techniques, Bosch, Allen Bradley, B&R, Fanuc and Danfoss. The company has increased dramatically over the last few years and the appointment of a new chief electronics engineer will enable us to cope with the current demand for our high quality services and expertise. "
Last year, Neutronic Technologies were appointed as a Control Techniques Integration Partner and are now able to offer a whole range of services relating to Control Techniques Products including specification of new systems, technical support, installation and commissioning as well as stocking the whole range of Control Techniques products.
2012 also saw Indramat repair specialists Neutronic Technologies launch their own brand of IE2 and Single Phase Motors, offering a robust and cost efficient solution to the electric motor industry and winning the contract to supply electric motor and electronic repairs to Stateside Foods, one of the UK's largest pizza manufacturers. As part of the contract, Neutronic Technologies will be responsible for all aspects of motor and electronic repairs of Stateside Foods' Westhoughton manufacturing plant.
Due to company expansion, 2013 brings the appointment of a new chief electronics engineer.
"After a rigorous interview process, Andrew Martin was offered the role," explains Neil Gallant, supplier of single phase motors.
"He is now responsible for the entire Electronic Repair department. He has a broad range of experience from PCB's, PLC's, Variable Speed Drives, Servo systems and power electronics, and will be working closely with our experienced engineering team."
The electronics engineers at Neutronic Technology are trained to degree standard, regularly undertaking refresher courses to keep them abreast of advances in electronic technology as and when they evolve.
"Neutronic make continuous investment in the training of our highly skilled engineers to ensure that we are among the market leaders in both technical ability and quality of service. All of our engineers are multi-skilled to enable them to efficiently carry out all manner of repairs in our Electro-Mechanical workshop," says three phase motor repair specialist, Neil Gallant.
"For example, fans and blowers can be meticulously repaired and overhauled by our skilled engineers including services such as Dynamic Balancing, Sand Blasting and Powder Coating of fan blades and impellors. Repairs to Fans and Blowers can be carried out either on site in situ or in our workshop. We also offer routine maintenance programs to keep your fans running smoothly all year round."
Three phase motor repair specialists Neutronic Technologies have continuously invested significant amounts into the latest diagnostic and test equipment to allow us to quickly locate faults on all types of Industrial Electronics.
"Investment into calibration equipment enables us to carry out both on site and off site calibration to the world's leading brands of temperature controllers such as Honeywell, West and Omron," explains Neil Gallant.
"Investment in machining equipment such as lathes and milling machines enable us to carry out shaft and mechanical repairs in house, meaning we can offer rapid turnaround in a breakdown situation 24/7. Our testing facilities are continuously being developed to accommodate the ever changing market. Our modern equipment allows them to repair both surface mount and through hole electronics. Our engineers are experts in reverse engineering so we are able to design and build test rigs for all types of electronics."
"Our new chief electronics engineer will be an integral part of our team," says Neil Gallant, supplier of Siemens electric motors' components.
"I'd like to take this opportunity to welcome Andrew Martin to Neutronic Technologies and I know he will deliver the same high quality service that our customers have come to expect of us."
Press release by Bolton Web Design Company - Vizcom