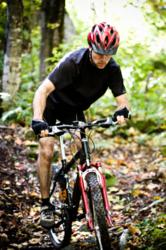 Cross country, freeride, trail riding, downhill, street riding, and dirt jumping are all normally done using a mountain bike.
(PRWEB UK) 27 February 2013
The Cycle Insurance team know that generally, mountain bikers use their cycles for cross country cycling, which is covered under most Cycle Insurance policies. Cross country, free ride, trail riding, downhill, street riding, and dirt jumping are all normally done using a mountain bike, which is a type of cycle specially designed to be able to take the extra strains that come with such activities whilst still being comfortable for the rider.
Generally, cyclists who do go cross country mountain biking will have a completely different set of needs to those who use their bicycle for commuting. The Cycle Insurance mountain biking guide gives some top tips and information about the benefits of cycle insurance and the cover it can provide for accidental damage, cycle breakdown services, and personal accident cover.
Below are three examples from the Top Mountain Biking Tips:
Helmet - A helmet is vital in any cycling situation, but perhaps more so when going Cross County as there are many different types of terrain that could cause a fall.
Glasses or Goggles - Glasses are designed to prevent any objects entering the eye. With mountain biking this can be especially important as there can be numerous insects, branches or dust that can get into the riders eyes causing an accident, or damage to the eye.
First Aid Kit - Carrying a first aid kit is recommended. After a fall or an accident that leads to a cut or abrasion, the first aid kit will allow the wound to be dressed temporarily until further medical aid can be sought. More serious injuries may require further medical attention at the scene, and remember never to move someone who may have a spinal injury.
Cycle Insurance will be very useful to mountain bikers, as mountain bikes can often be higher value than standard road cycles such as those used for commuting. Of course, there is no reason that a mountain bike can't be used for commuting as well.
For more information and top tips, see the full Cycle Insurance guide.