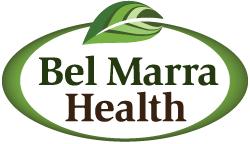 The researchers found that for every 200 meters of altitude elevation, the risk of obesity dropped.
Toronto, ON (PRWEB) February 28, 2013
Bel Marra Health, who offers high-quality, specially formulated vitamins and nutritional supplements, is reporting on a new research that shows how obesity and home altitude are contacted.
As Bel Marra Health reports in its article (http://www.belmarrahealth.com/weight-management/the-link-between-home-altitude-and-obesity/) the United States are at an astonishing level with about one third of Americans being overweight or obese. There are a variety of factors that contribute to weight gain and ultimately obesity, including consuming diets that are high in sugar and fat and living sedentary lifestyles, but new research in Reuters Health is showing that living at a low altitude may also be an obesity risk factor.
Researchers wanted to look at obesity rates at different altitude levels so they combined information from a variety of sources, and analyzed data from over 400,000 individuals living at a variety of altitudes. The researchers used body mass index as a measure of obesity. A normal (health) BMI falls between 18.5 and 24.9. 236 of the individuals in the study lived at a high altitude, of at least 3,000 meters above sea level.
As the Bel Marra Health article reads, these individuals all lived in Colorado and it was found that they were less likely to smoke, and were more likely to eat healthier and exercise more. Individuals living at this high altitude had a BMI of 24.2. The researchers also had information on 322,681 people that lived in lower altitude regions that were less than 500 meters above sea level. These individuals had a BMI of 26.6 which was significantly higher than those living at a higher altitude.
The researchers found that for every 200 meters of altitude elevation, the risk of obesity dropped. The researchers concluded that individuals living closest to sea level were four to five times more likely to suffer from obesity when compared to individuals living at a higher altitude such as in Colorado. The findings from this research suggest that living at low altitude may be a possibly obesity risk factor.
The researchers report that living at a higher altitude can affect hormones that are responsible for appetite, growth and metabolism rates. The effects of high altitude on the body may help to prevent weight gain by suppressing appetite and increasing metabolism.
While the results of this research shows that altitude and obesity are related, additional research is needed to determine if the effects that are seen are consistent across all high altitude regions. One concern with this current research was that all of the participants in this study that were living at a high altitude were from Colorado. While altitude definitely has an effect on the obesity, it is possible that people that live in Colorado tend to live healthier lifestyles and that may be the major factor in the lower levels of obesity that are seen.
(SOURCE: "Nephrol Dial Transplant" Cardiovascular and renal effects of chronic exposure to high altitude. Jan 2013)
Bel Marra Health is the maker of "Real African Mango Weight Loss" a high-quality nutritional supplement designed for weight loss in formulations designed to address this specific health concern. All ingredients are backed with scientific evidence. Every product is tested for safety, quality, and purity at every stage of the manufacturing process. Furthermore, Bel Marra Health products are produced only in Health Canada approved facilities, going that extra mile to ensure our health conscious customers are getting top quality products. For more information on Bel Marra Health visit http://www.belmarrahealth.com or call 1-866-531-0466.