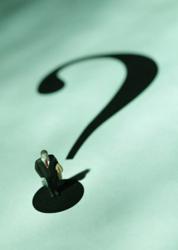 a comprehensive map to navigating the ups and downs of the payday loan business
New York City, New York (PRWEB) February 28, 2013
FinancesOnline.com has published a new guide to navagating the world of short term loans titled "I Need A Loan! A Comprehensive Guide To What You Need To Know". The authors of the guide acknowledge how dangerous such loans can be for a person in need, but they also recognize that they are sometimes necessary and give information and advice for what to do in a quick-loan seeking predicament.
The guide released by FinancesOnline.com is planned as the first part in a series of articles. The guide itself deals with explaining payday loans and what they are. The personal-finances oriented journalists from FinancesOnline.com explore not only who payday loans are for, but also who they are marketed toward so prospects know what they are getting themselves into, and how lenders may be trying to trick consumers. What to expect from a payday loan in explored in this guide, and it discusses issues like:

how much money can be borrowed
bad credit and payday loans
payments
interest rates
online payday loans and internet safety
where to get a payday loan
searching for the best rates
In their guide, FinancesOnline.com's journalists offer a comprehensive map to navigating the ups and downs of the payday loan business, all presented in an easy to digest question and answer format and explained in a simple language understandable even to a financial layman.
More details about everything one should know before visitng a lender can be found in the "I Need A Loan! A Comprehensive Guide To What You Need To Know" at FinancesOnline.com.