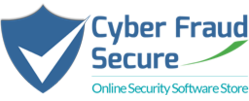 Cyberfraudsecure.com is committed to provide best security software
Dubai, UAE (PRWEB) February 28, 2013
Globally the threat of malicious programs such as viruses, spyware, phishing, rootkits and spam in order to steal sensitive data from hacked computer systems, mobile phones and other technological devices have alarmingly increased. When a user connects to Internet, they are not aware of the kind of threats they are exposed to. Thus, Cyberfraudsecure.com provides a user with all the necessary tools required in protecting a computer from such threats.
"The collection or the suites of the software titles available on the website are handpicked by the experts and these software titles are among the most notable brands in the cyber security industry. In addition, we are pleased to provide a unique offering by including options for users to rate and review products, present our expert and unbiased comparisons, to make the selection and purchase of the software easier. This definitely will enable our visitors to make informed decisions and select the right solution to protect their computer, network and data from cyber criminals," said Regan Simone, media spokesperson of Cyberfraidsecure.com
Moreover, Regan went on to say, "In our attempt to be the best and the most popular option for security software products, we are committed to work on a daily basis to keep on working with respect to adding most latest software titles, working on the latest threats and suggesting the right product to overcome such threats. Also, we are committed to provide unbiased comparisons, reviews and suggestions for a product keeping the security and the interests of a user."
About CyberFraudSecure.com
CyberFraudSecure.com offers a large range of popular security software for Windows, Mac and Mobile Phones (Smart Phones).
CyberFraudSecure.com is a division of Estel Technologies and Rechargeitnow.com, where, Estel Technologies is a global leader in Mobile Commerce and Mobile Financial Services Software platforms; Rechargeitnow.com is a leading e-Commerce company delivering next generation online-prepaid recharge solutions.