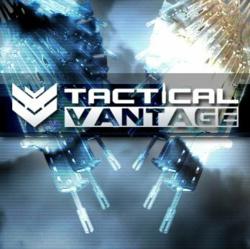 The new stock is ergonomically designed to stabilize and balance the rifle in harmony with the shooter, to dramatically improve accuracy
Las Vegas, NV (PRWEB) February 27, 2013
Weapons accessories distributor Tactical Vantage has released an M1A rifle stock dubbed the "M1A Precision Stock", designed to improve shooter accuracy dramatically. The new product is the latest in a long line of accessories released by Tactical Vantage, who recently brought on board a brand management consultancy Brand Outreach to help promote their products.
Joe Bragg, spokesperson for Brand Outreach, explained, "Rifle enthusiasts, hunters and members of the armed forces all like to take their shooting seriously, and oftentimes the difference between good and great when it comes to accuracy is down to the way the equipment works with the shooter to produce results. The new stock is ergonomically designed to stabilize and balance the rifle in harmony with the shooter, to dramatically improve accuracy. It's a must have for M1A and M14 owners, so we want to make sure they know about it."
The stock is just one of hundreds of items available from the site, with AR15 magazine, Saiga 12 magazine and pistol magazine sets, drums and stock upgrade kits for a vast variety of different weapons. Archangel Manufacturing products are made from lightweight polymer and its listing on the site comes complete with high quality material, clear pricing, and specifications.
A spokesperson for Tactical Vantage explained, "The Desert Tan Archangel Precision M1A Stock is just the first of the new products we plan to list over the course of the coming year- guns are continuing to evolve and we're determined to stay on the leading edge of technology that gives rifle enthusiasts an advantage on the range or on the hunt. Those with a passion for rifles should check back regularly for new developments."
About Tactical Vantage: Tactical Vantage is an online firearms magazine and parts retailer. They carry magazines and drums for various rifles, shotguns, and pistols. They also carry tactical replacement stock upgrade kits for rifles and shotguns. Some of their most popular kits are for the Ruger 10/22 rifle, Remington 870, Mossberg 500, Springfield M1A, and many other firearms. For more information, please visit: http://www.tacticalvantage.com/en/
About Brand Outreach: Brand Outreach is a brand management business that boasts clients across the globe. Brand Outreach specialize in promoting and defending online reputations. They use traditional media channels as well as Social Media to grow brands and interact with customers target markets.